The new year is officially here, and with that means welcoming new opportunities and fresh starts. It's a great time to start building out your goals and to do list, so you can map out the ways in which you'd like to welcome change into your life.
As we embark on this journey of transition within our everyday lives, let's talk about the ways to refresh your home this year. Although adding changes to your decor can seem intimidating and time consuming, you don't always need to make drastic changes to give your home the upgrade you're aiming for.
Updating your house can be through rearranging furniture or by adding in the small touches that make the biggest differences. Whether that means applying a fresh coat of paint to your walls, going through your junk drawers, or discovering those new additions for your home, there are many ways to easily refresh the look of your decor that will help you start the new year off in an exciting way.
So if you're looking for a fresh start when it comes to your home decor this year, ready to make those impactful ways to welcome change, or are a home decor enthusiast, we are here to provide a few helpful tips to guide you in the right direction, one room at a time!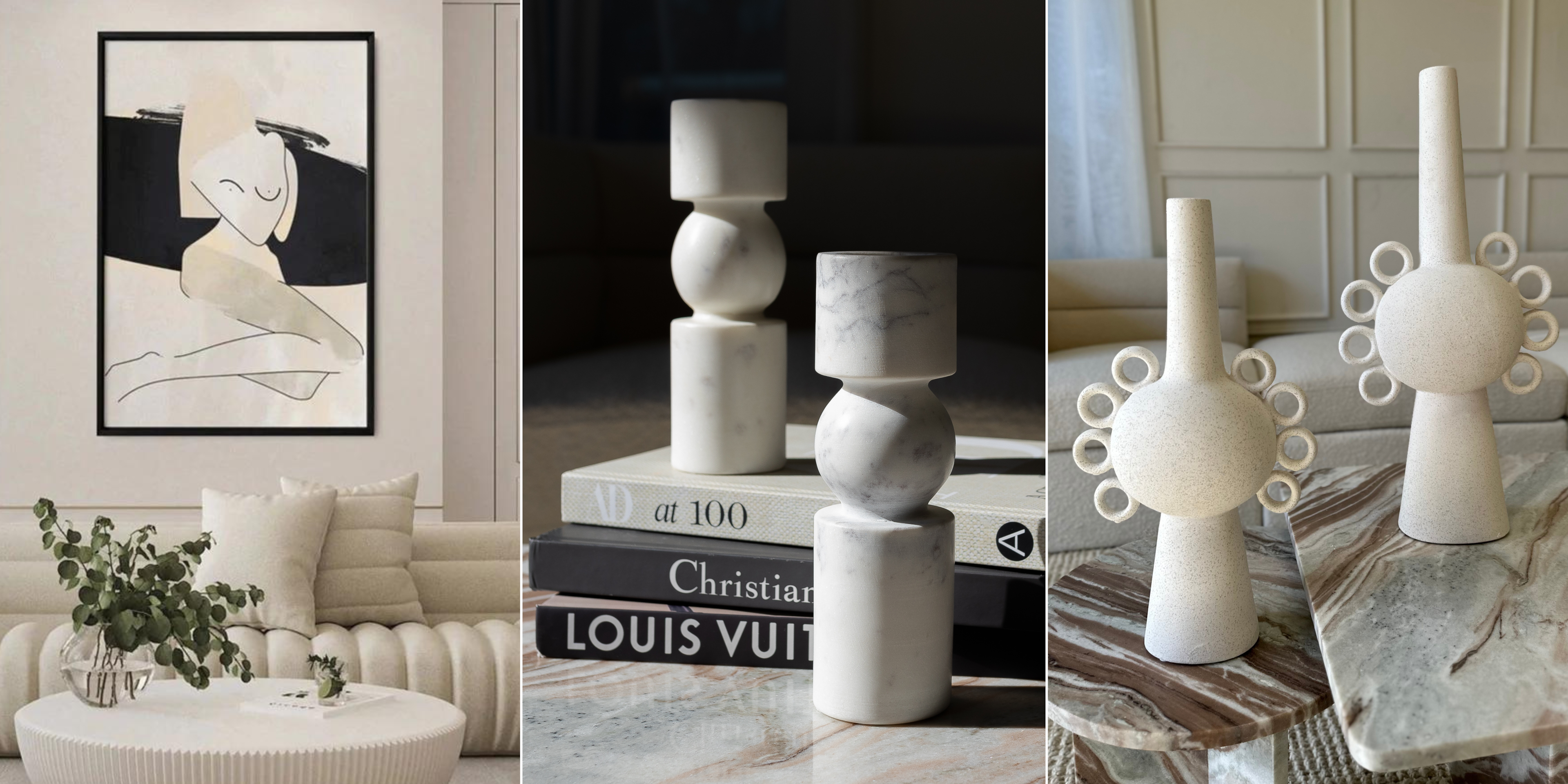 Get Rid of What You Don't Need
In need of a good deep cleaning or wanting to go through that junk drawer you haven't had the time to get to? The best way to restart your home design this year is to get rid of the pieces you no longer need, love or want anymore. Not only will this help you gain the momentum to begin redecorating and rearranging your space, this will help you assess which items you'd like to replace or which items you have room to add into your home.
Once you have ridden of the pieces that no longer bring you joy, you will make room for those brand new essential items and accessories that will heighten your home to new levels. Making space for new pieces will also provide a sense of inspiration as it allows you to see your home from a different and exciting perspective that you may have not felt before.
Rearrange Your Furniture
Depending on your budget, you don't always have to spend a ton of money to refresh and reset your home decor. Take the pieces you already have and rearrange them to create a new layout and add new life into your decor. This is one of the easiest ways to take the pieces you love and create something new without the pressure of switching everything up.
Start by deciding what room you are looking to change, and come up with a plan on where to place each item. Remember to always keep the function of the room in mind when you decide on where each item will go. It can also be helpful to start with the largest furniture in the room, as this will take the majority of the space. Switching pieces from room to room, like art work or table accessories, can help you achieve a redefined look for the space you are rearranging.
If you feel like changing up the appearance of your pieces, while still rearranging your current ones, try swapping out some of your furniture items or adding in new accessories that will enhance the look of what you currently have. For example, swapping out pieces for a new lamp, coffee table or vase, can completely change the atmosphere within a room and make your current furniture stand out like never before.
Enhance Your Living Space With Fresh Scents
Create an environment you love with a new aroma. An excellent way to revive your home is to add fresh scents into your space, especially with candles or diffusers. Adding in a new, refreshing fragrance will create an ambiance that will spark warmth, transition, and a fresh air that will captivate you, your household, and your guests the minute they walk into your home.
Start your new year with our signature scent of White Tea, with our Crystal Candle and new Bel-Air Scent Diffuser. Our customer-loved scent will have your home smelling beautifully, with the gentle and natural scent of white tea ginger that is combined with a slight hint of musk and vanilla. A perfect, versatile aroma to showcase throughout the remainder of Winter and as we embark upon Spring.
Add In New Accessories & Wall Art
If you find yourself wanting to gradually shift the style of your house or ready to swap out a few pieces you've been meaning to rid of, the easiest way to do so while making a huge impact is by decorating with a new piece of wall art or styling with table accessories. This way, you can easily liven up your decor without the commitment and hassle of moving around furniture or larger items, and without having to redesign your entire room. Not only are you able to move these items into any room you choose, but they are versatile pieces that can truly change the focus of any area they are placed in.
Changing up your wall art will add a refreshing dynamic into your space, and add a beautiful touch of personality as well. After all, artwork is used as a mirror of our self-expression, so why not change your wall artwork as the year changes.
Updating and adding in new table furnishings is a fun, creative and manageable way to gradually implement small and simple changes towards a bigger impact. It is ideal for subtly altering the mood of your home as the year goes on, especially if you are looking to build upon a new interior style.
Mix In New Shapes and Textures
Feeling like your space needs to be spiced up? The trendiest style to make way into the home this upcoming year is by layering multiple textures and shapes, as it invites a natural and relaxing feel. Heighten any table scape, shelves, or bedroom by layering with various textures, like wood, marble, terracotta, or concrete.
Use fun shapes within your area, such as curved sculptures like our Goddess Sculpture, unique vases like our Valentina Ringlet Vase, or with enticing candleholders like our Ebony Candelabra collection. Play around with textures that provide warmth and character, such as that of our Tierra Vessel, Marbella Beech Coffee Table, or Bellari Sofa. Whichever you choose, you can never go wrong with adding multiple textures throughout a room to create an astonishing focal point.
Set Your Home Decor Goals
With every new year means new goals, so setting your home decor goals can be essential as a reminder of what you are looking to achieve within the year. To do this, you can create a list, whether that be on a planner or calendar, to jot down any specific interior design goals you are looking to meet. Some goals may be more long term or strenuous than others, so keep this in mind as you set plans for a particular timeline. Getting rid of previous home decor allows you to make way for any goals or updates you were looking to achieve in the new year, but it can also be key to map out what is attainable for each month or week.
What Pieces Are You Looking to Upgrade?
If you're looking to shop particular pieces to update your house with, take a closer look at the amazing variety of timeless and elegant home decor staples we have here at Bellari Home.
Sofas

Looking to upgrade your couch? Look no further! Introducing our Bellari Sofa, the bouclé sofa of your dreams! With a mod silhouette and entirely wrapped in ivory bouclé, this sofa has a vintage and elegantly modern appeal that will create a luxurious feeling in your living room.
Coffee Tables

Out with the old, and in with the new! Update your coffee table with our beautiful selection including the Livella Marble Coffee, Ziba Parawood Coffee Table, or the Marbella Beechwood Coffee Table. Not only are our coffee tables made with high-quality natural materials, they are beautifully constructed to look elegant in any home, and can work with countless home decor styles.
Vases

Update your vase collection, just in time for Spring! Adding greenery and fresh flowers to your home decor is an excellent way to refresh your space. At Bellari Home, our vases come in a variety of styles that work well in any living space and are versatile so they can be used all year long! Check out some of our best sellers: The Loretta Vases, The Il Giro Stacking Vases, The Valentina Ringlet Vase, and the Venezia Vase.
Sculptures

Sculptures are a simple way to make an artful statement in the home. Hand-crafted and high-quality, our sculptures are elegant, bold and romantic, as they create a moment of luxury and transcendence in your space. A great option if you are an art-lover and history-lover, since our sculptures mimic the beauty of Roman architecture. Check out our beautiful line of sculptures online!
Wall Art

Wall art allows you to showcase your self-expression and fills your home with dynamic and identity. As artwork tends to fill up large amounts of wall space, it is a major focal point in any room it is used to decorate with. See our extensive collection of Canvas Prints that evoke emotion and personality.
Candles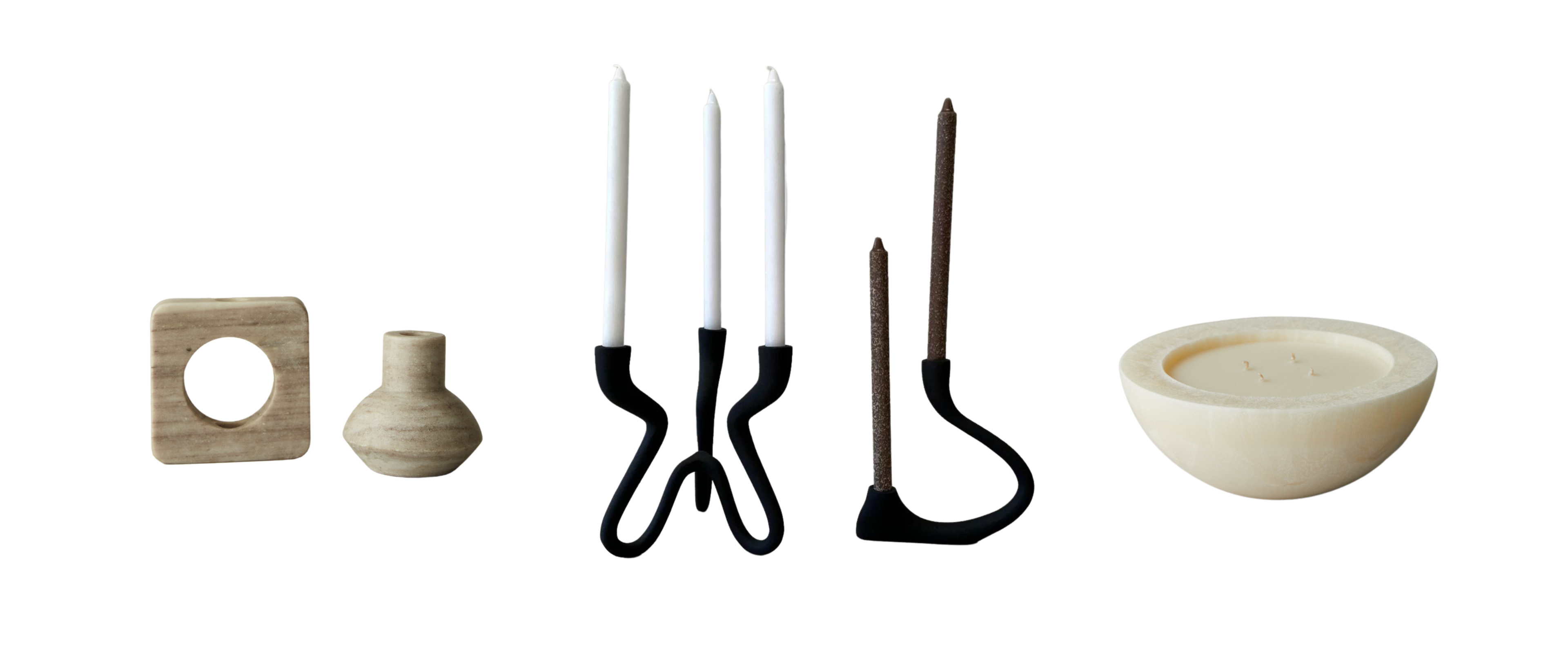 Add some brightness and depth into your home with candles. The versatility of candles and candleholders will be the change your home needs, as they can be easily placed and moved within your space, and function well in every room. See our Crystal Candle Collection and our exceptional range of candleholders.
As you start your journey into the new year, we hope this has helped spark excitement and inspiration to help you reach your interior design goals. Don't forget to check out the Bellari Home website to get a closer look at the pieces you love. Stay tuned for more exciting launches and restocks happening soon!