Home is a testament to our being, a place which goes beyond shelter, as it encapsulates our everyday lives and experiences. When we establish our own sanctuary, we are embarking on a journey of self-discovery, embracing the ever-changing ebbs and flows of life.
Quite like knowing your favorite song or cooking a familiar dish, what our home furnishings express of our character further solidifies and nourishes our identity and emotions. An elevated space can be interpreted in many ways, but knowing how to highlight the grace within tangible objects is a tenuous process that can be achieved when decorating with motive.
The art of elevating your abode is not in the matter of curating a space that is solely expressive of luxury, rather it is more so about being intentional with every piece you choose to fill your own home with. When you design with purpose, you will create a space that not only appears elevated, but one that feels this way as well.
As we touch upon a few tips to make your house look elevated, dare to be inspired by the culmination of elements that will transform your home to a place that is fulfilling and representative of your nature.
Gather Various Textures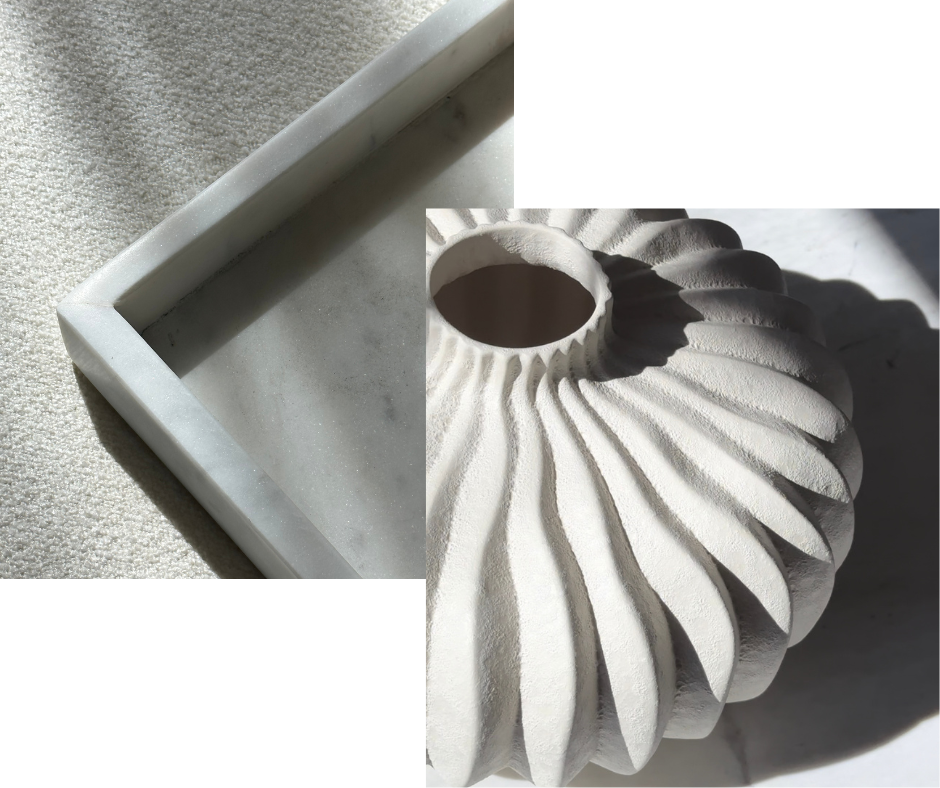 A way to make your living space instantly appear lush is by adding in a variety of textures. Using various hues, luxurious textures and varying elements will take your home to new heights.
Adding varying textures to your living space creates an instant visual appeal that is both sophisticated and alluring. Each texture brings its own unique charm and personality, allowing you to create a space that reflects your personal taste and style. A soft boucle sofa, plush throw pillows and rugs, and textural accent decor will elevate your space in ways that are impactful, yet simple.
Refresh Your Wall Art
Integrating art into your living space is a powerful means of expressing your true self, showcasing your personal style, and instantly elevating the overall aesthetic of your home decor. By refreshing your wall art, your home will maintain a sense of vitality, even if you are not ready to commit to a full decor renovation.
An eye-catching gallery wall offers a sophisticated and cohesive aesthetic, while also allowing for the display of a diverse collection of art pieces. From unique abstract paintings to vintage inspired sketches, a well-designed space can be both a conversation starter and an element of sophistication in any space.
Declutter Your Space
Simplify your home to cultivate a sense of luxury. By removing excess items and freeing up unnecessary space, your living space will instantly transform into a minimalist, well-organized home with purposeful design - the key to an elevated aesthetic.
Avoid visual clutter by prioritizing the essentials and keeping your decorating to a minimum. Although it can be tempting to style as many accessories as possible, this will only further cause an overwhelming look, deviating from the polished feeling you may be aiming for.
Elevate Your Living Space With Greenery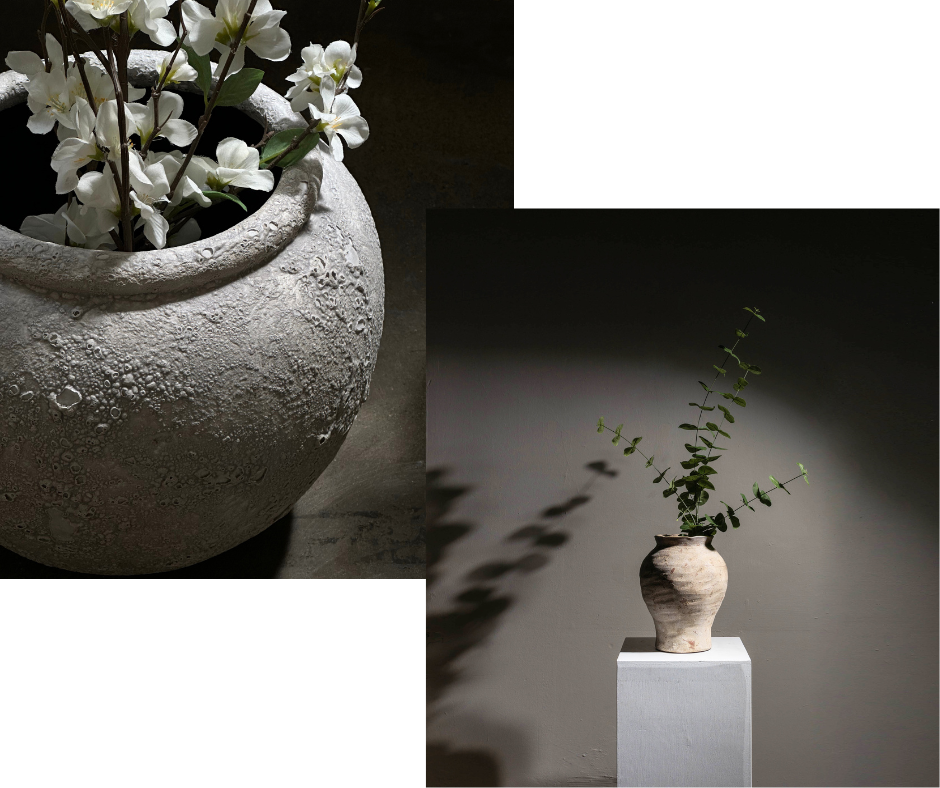 The presence of greenery is crucial in elevating the ambiance of your home, as plants bring an essence of vitality and lightness to your interior design. Whether you opt for fresh flowers or house plants, incorporating foliage as a styling component is the key to infusing any space with a refreshing atmosphere.
Style your greenery atop your coffee table, your bedroom furniture, your dining table or kitchen countertops to enhance your decor with a fresh look. Transform your living environment into a vibrant oasis that exudes a sense of tranquility, while maintaining an elevated look.
Neutrals Hues Are A Must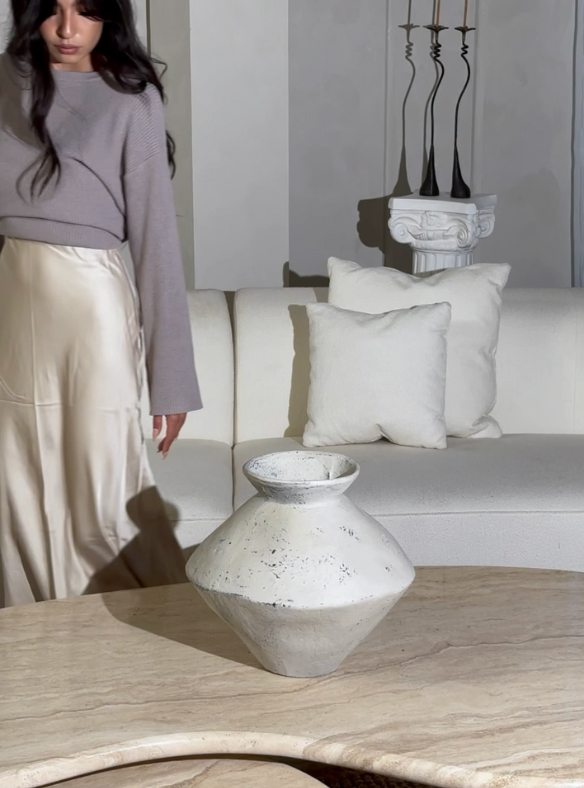 Embrace the innate allure of neutrality. Whether it be giving your walls a fresh coat of white paint, swapping your dark decor with light and airy pieces, or upgrading your task lighting to softer palettes, neutral is a go to.
While some may perceive a neutral home as uninspiring and monotonous, when thoughtfully styled, a neutral space can be far from it. Neutrals seamlessly adapt to any aesthetic and possess an enduring charm, granting you boundless opportunities to explore and experiment within your home.
And naturally, neutrals are effortlessly chic, creating a sense of calmness and intrigue, which is why they are vital to add luxury to your space.
Update Your Pieces
When our homes lack vibrancy and inspiration, a simple remedy is to replace tired fixtures and worn furniture. Replacing worn furniture will instantly elevate your space, and will also inject new vitality into your interior design plan. The essence of your home can instantly be improved when you reinvigorate the intricate details that may go into your design, especially in any rooms that are your increasingly frequent surrounding.
It is important to recognize the effect outdated or worn pieces will have on your home aesthetic, so simply swapping the tired elements within your space, such as furniture, a light fixture or rugs, throw pillow covers, or even accent accessories, will be vital in providing an elevated look. Even the smallest details will make a huge difference!
Take Your Time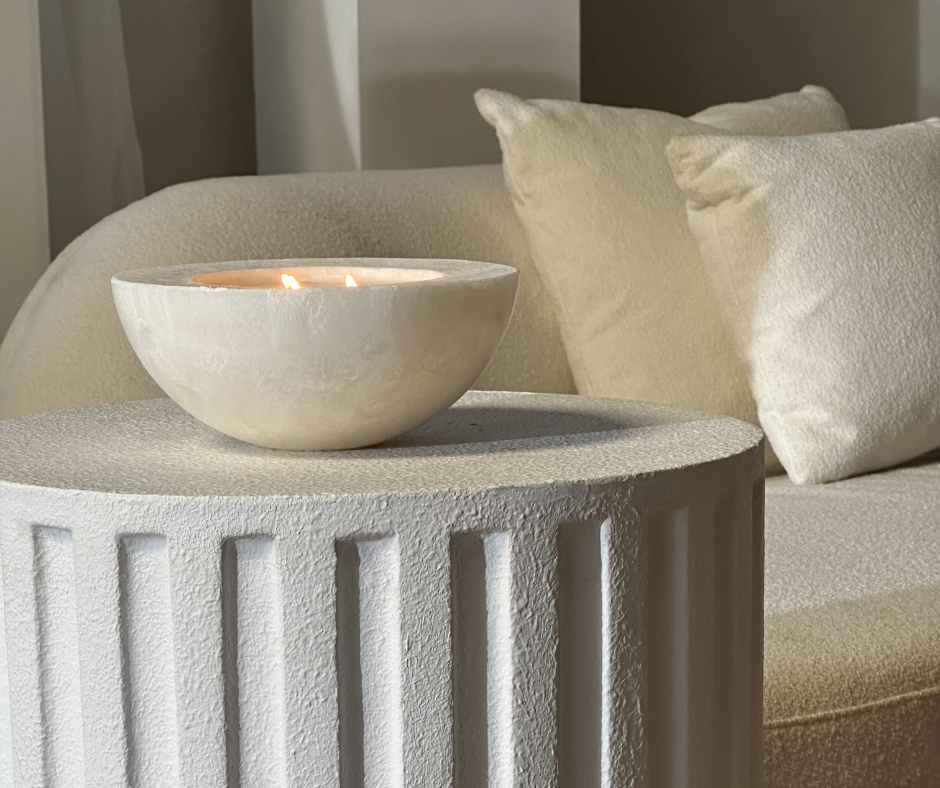 Just as it is valuable to invest in the essential decorative objects for your home, it is just as crucial to invest your time into focusing on the quality and intricate details of your space.
When designing your home, it is beneficial to decorate with patience, rather than with eagerness, as you'll grasp a better understanding and knowledge of the pieces that are necessary and of want for your space.
Embrace A Minimalist Look
Interior designers often emphasize the impact of a minimalist space. Not only does a simplified home create an innately luxe appearance, the minimalist home embodies a peaceful and serene atmosphere that encourages mindfulness and holds space for creativity. It allows for a place of rest and rejuvenation, by serving as a way to disconnect from the chaos of life and is further intriguing to the eye.
Elevate With Aromas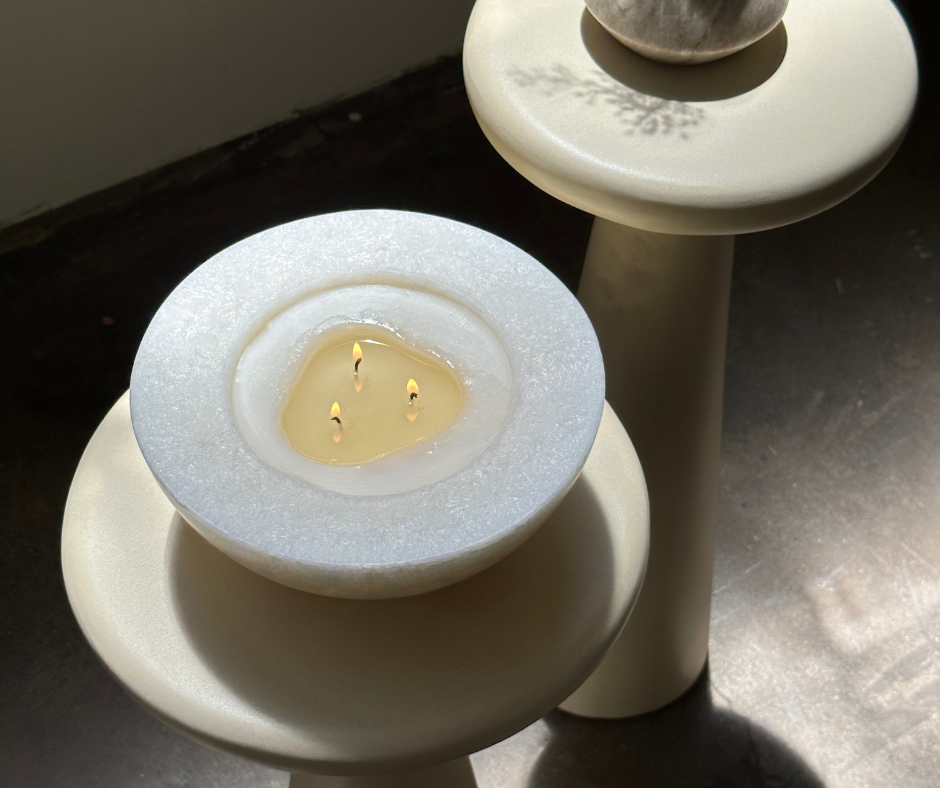 Fragrance possesses the power to transcend time, forge connections, and stir up long-forgotten memories. By pondering the influence of scents on our emotions, we will often see how beneficial aromatherapy is in positively affecting many areas of our life.
Nothing quite alters the atmosphere of a room like the appeal of enchanting fragrances. Scented candles, luxury diffusers or fresh foliage offer wandering scents that will amplify the feel of a space. Not only do candles offer ambient lighting, they often expel a riveting aroma that will feel luxurious in every aspect. Most notably, swapping your candles and diffusers is a cheaper alternative to redesigning the entirety of your home.
Our well-adored Crystal Candle, is an effortlessly chic and radiant statement piece that will enrich any table decor or standalone piece, but will also fill your home with a charming aroma of white tea ginger root. It's beautiful silhouette, neutral shade and stunning crystallized glow is a must for every home.
However, if you're looking for a long-lasting way to experience our best selling candle, opt for the Bel-Air Diffuser, made with an innovative technology that evenly disperses fragrance throughout your home, safe for children, pets and furniture!
Soak In The Natural Light
Allowing natural light to grace every inch of your home will make for an inherently elegant and timeless ambiance that will never go out of style. The magic of organic light happens when the sun shines directly into your living space, creating warm and inviting tones that can transform any room.
Often in the realm of design, the graceful interplay between light, diverse textures, and gentle tones embraces a captivating balance, creating a reflection of enchanting luminosity. Allow for window treatments and blinds to be open to achieve the full effect.
Opt For Marble Touches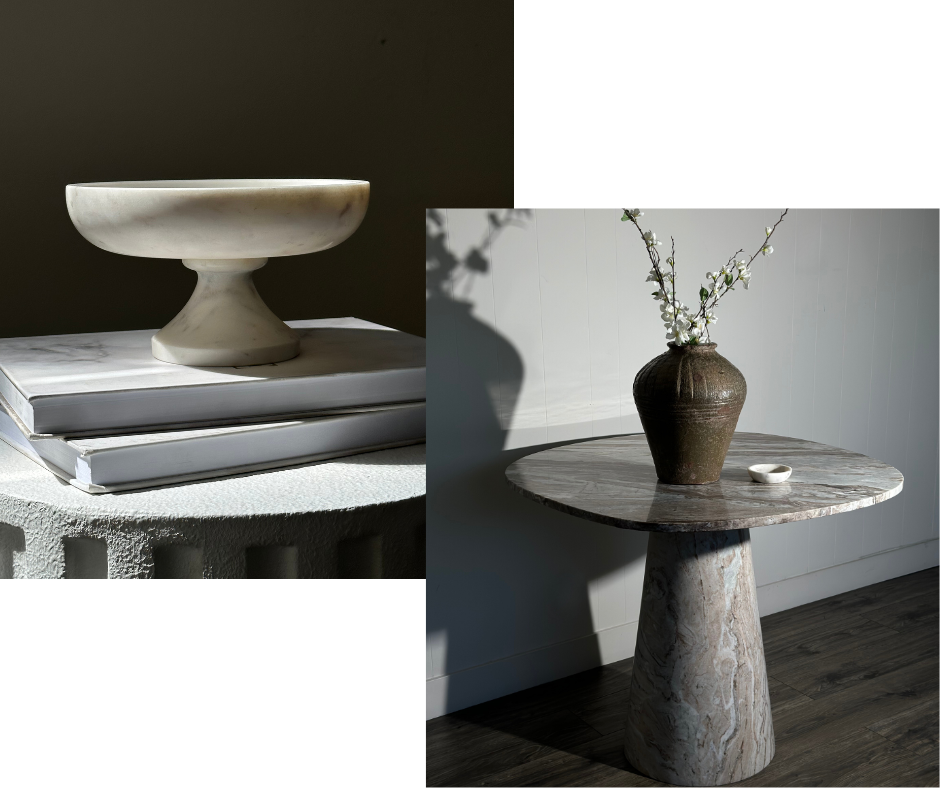 The timeless beauty of marble will be an inherent force in making an elevated aesthetic. Not only is marble a practical choice, as it is high-quality and contains a durability that will last for time to come, but the traditional luxury style of marble will add vibrancy and elegance to anywhere it can be found. From a marble sink and countertop to marble accent accessories and furniture, any form marble may exist in will be a beautiful touch to your home design.
Soak in the beauty and timelessness of marble with our exceptional Livella Marble Collection, featuring a dining, coffee and side table. The eye-catching butterscotch hues of Sawar marble will be complementary to any home these pieces are located in.
If you are looking for subtle touches of marble, see our Marble Footed Bowl and Organic Stone Marble Tray to infuse the traditional black and white aesthetic of the marble stone.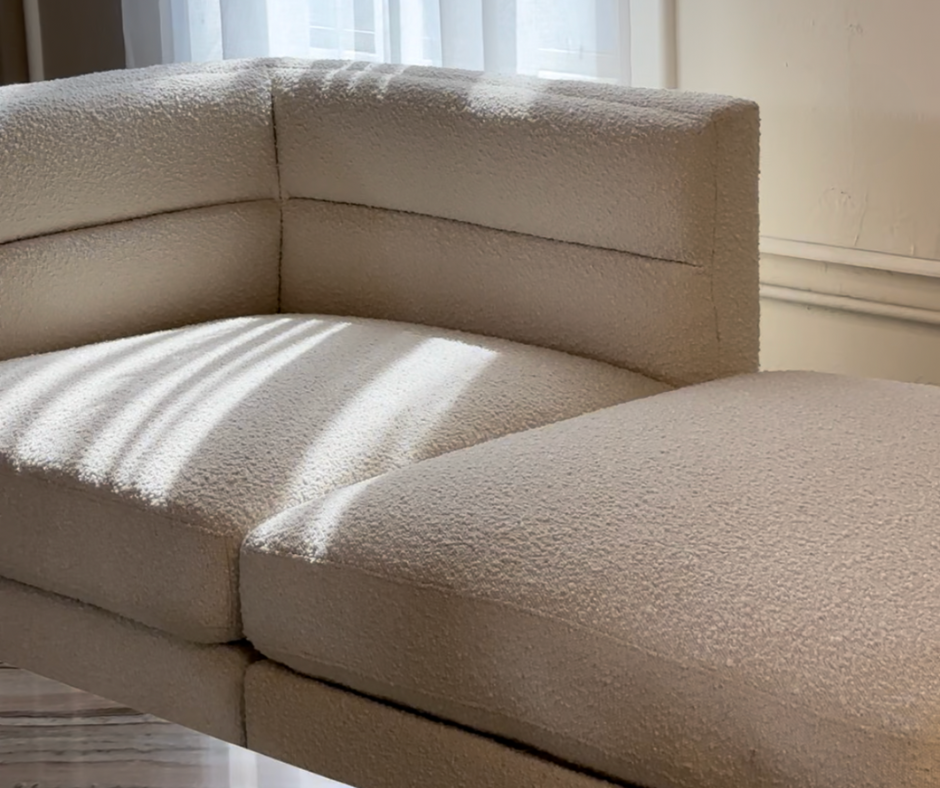 The essence of elevating your home lies not in creating a space of sheer luxury, but in curating it with intention. Every item you choose should have a purpose, ensuring that your home not only looks elevated, but also feels that way. Fresh crisp white walls, updated accent lighting, a touch of greenery or ridding of your worn pieces all contribute to the enhanced, luxurious look you may be aiming for.
When you design your home, keep in mind how your home will appeal to all the senses, as implementing these elements that evoke your emotions and entice your senses will make your space feel welcoming, relaxing and altogether like the ideal home.
Shop The Trend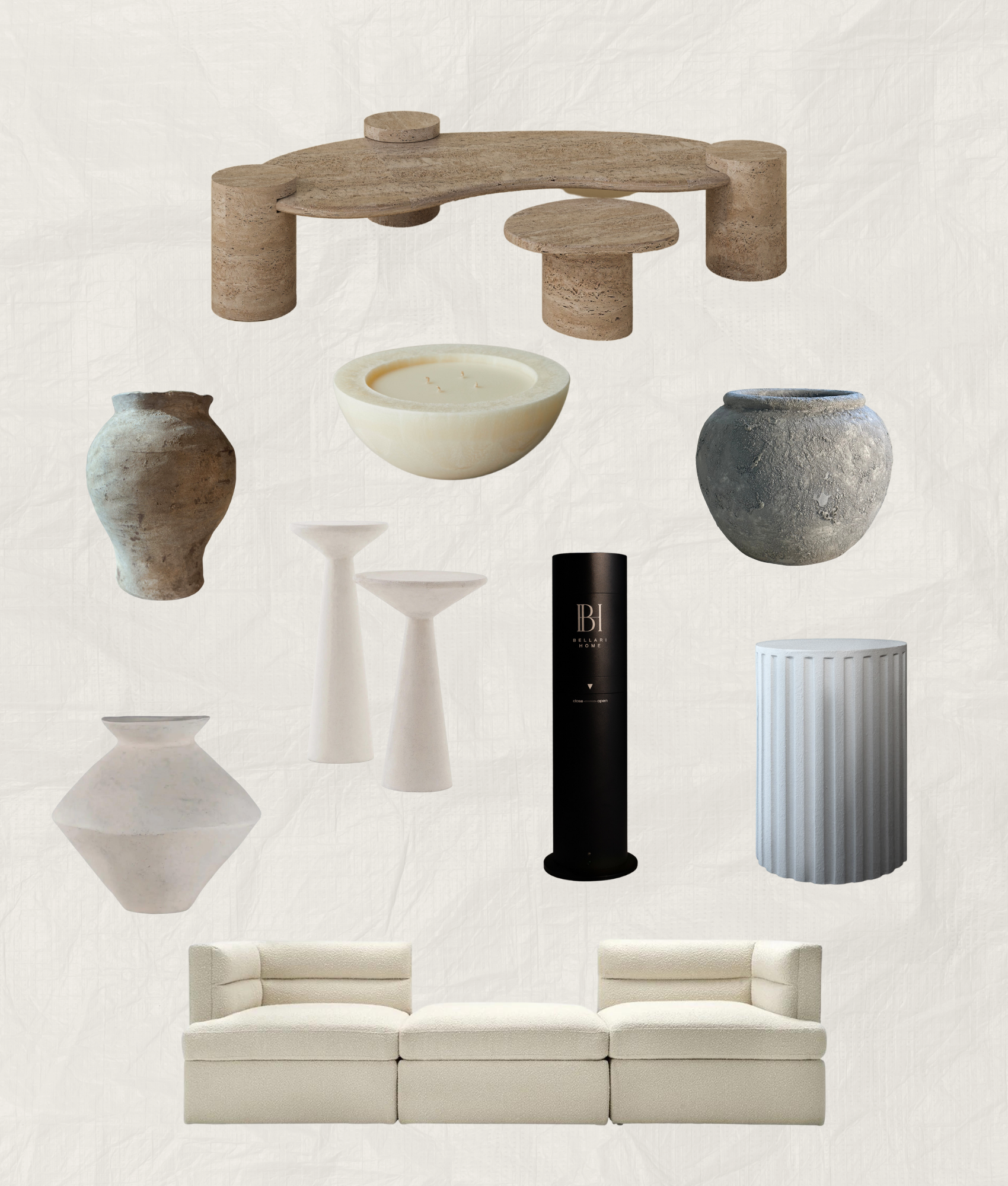 Featured above is the Tuscani Travertine Collection, Terra Vessel, Crystal Candle, Luna Vessel, Thora Vessel, Sicily Accent Tables, Bel-Air Diffuser, Column Fluted Side Table, and Bellari Sofa.