As the summer season unfolds before us, we are welcomed with the beauty of warm weather, brighter days and the comfort of nature. With every passing of each season, there is an opportunity to start anew, making way for growth and change in the midst of our everyday lives, reminding us how deeply we are affected by our daily environment.
Each element we exist within inspires our mood, enticing all of our senses through appearance and feeling. With this is mind, it can be essential to cultivate an atmosphere that is compatible with our continuous evolution in this journey of life, allowing us to flourish in every possible way.
However this may resonate within your path, altering your surroundings to prosper with the season will allow your own decorating ideas to emulate the charm of summer, as well as your everyday needs. As we embark on these summer months, creating a fresh look and summery feeling within our homes is a concept that is easily achieved through a combination of simplified steps.
Whether it be switching out furniture, implementing earthy elements, or preparing your home for entertaining, decorating your home for the summer calls for a few exciting decor ideas. Keep following along to assure your house feels fresh and revitalized for the transition into a new season.
Begin With Spring Cleaning
As we adjust into summer, knowing how to refresh your home can be difficult. The daunting task of identifying the areas that need sprucing up or determining which details require modification can be challenging.
The best way to get your inspiration flowing is by doing some spring cleaning. Declutter your space from all unnecessary pieces and the heavy, cozy layers that were utilized during the winter and spring. Store away all of your seasonal decor, especially any pieces that may have been used for holidays or special occasions. Begin at the front door and work your way slowly into the main living areas, assuring that each room is accounted for.
Once your home feels minimal and simplified, you will feel less overwhelmed when it comes to beginning your summer decor search and will find that it is more approachable in discovering those ideal necessities.
Soften Your Decor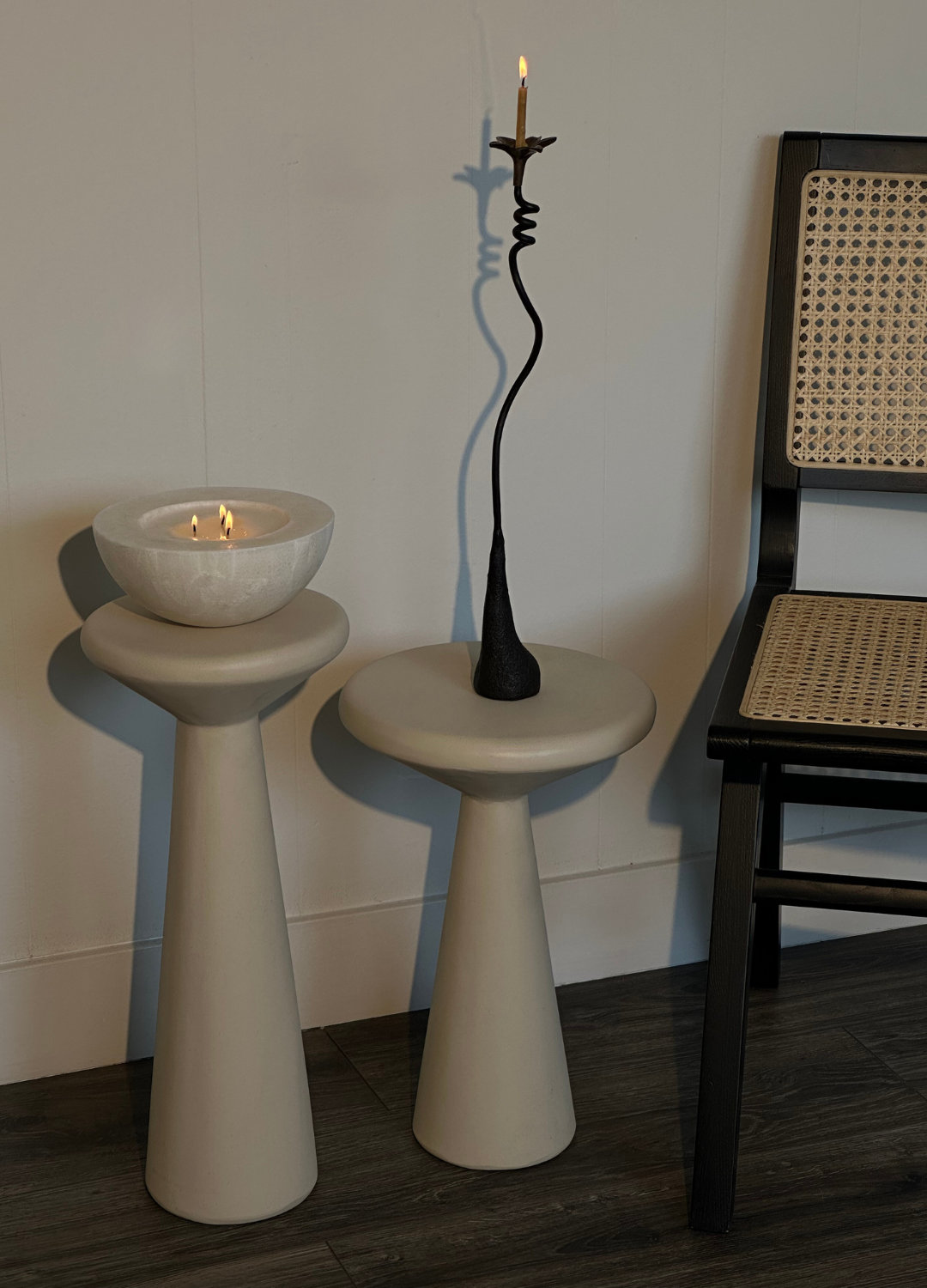 Summer is all about embracing the gentle, serene elements that come with the season; lighter fabrics and decor, warmer and neutral tones, delicate textures, and organic shapes. Creating a space that is radiant and calming starts with refreshing your current pieces and welcoming these softer elements.
It is essential to swap out all of your heavier, darker throws and throw pillows, furniture and accessories for pieces that exude the charm and airiness that is innately characteristic of summer. This will assure your space will be uplifting and tranquil, as it will be an oasis that allows you to relax and enjoy the aura of the warmer weather and sunnier atmosphere.
In order to fully embrace the essence of summertime charm, it is beneficial to implement soft touches into focal aspects. Rid of the objects you no loner need, or tuck them away for the next year, such as your heavy draperies and dark accent pieces. Incorporate softer colors, lighter textiles, and organic silhouettes to create not only a home that is open and fresh, but one that is representative of the beauty of the Summer season. Shifting from darker wood to lighter wood, heavy wool to soft linen or cotton, and sharp edged pieces to rounded or curved edges are examples of how to achieve this.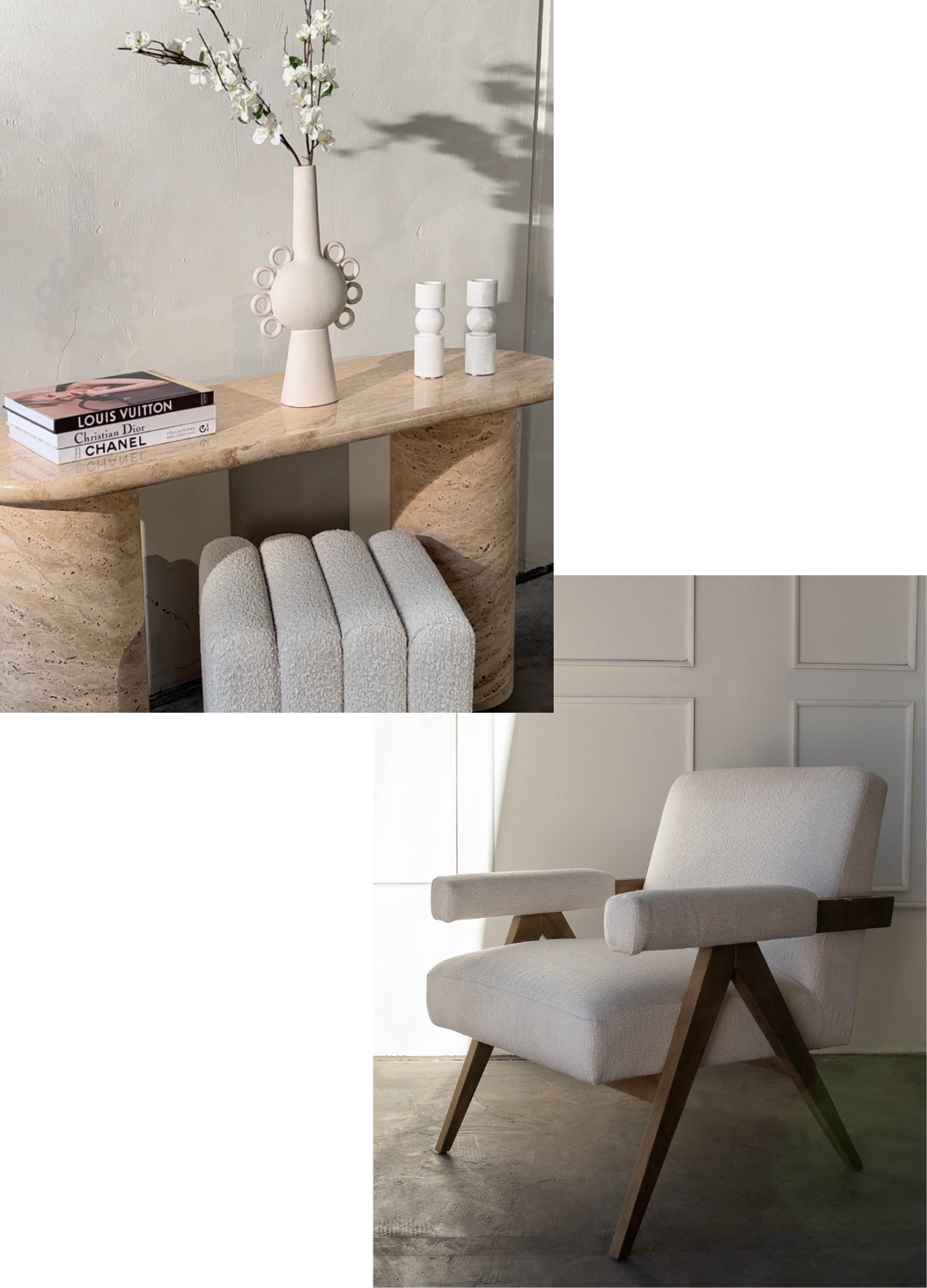 Pieces like our accent tables and chairs with a soft color palette, or elegant vases are exceptional items to add to your decor for that summertime feel. Their versatility allows them to be located in your reading nook, living room, or dining room - the possibilities are endless. Explore all of our furniture, with an exciting variety of new arrivals, as well as our timeless home decor for all your summer needs. 
Implement Summery, Natural Elements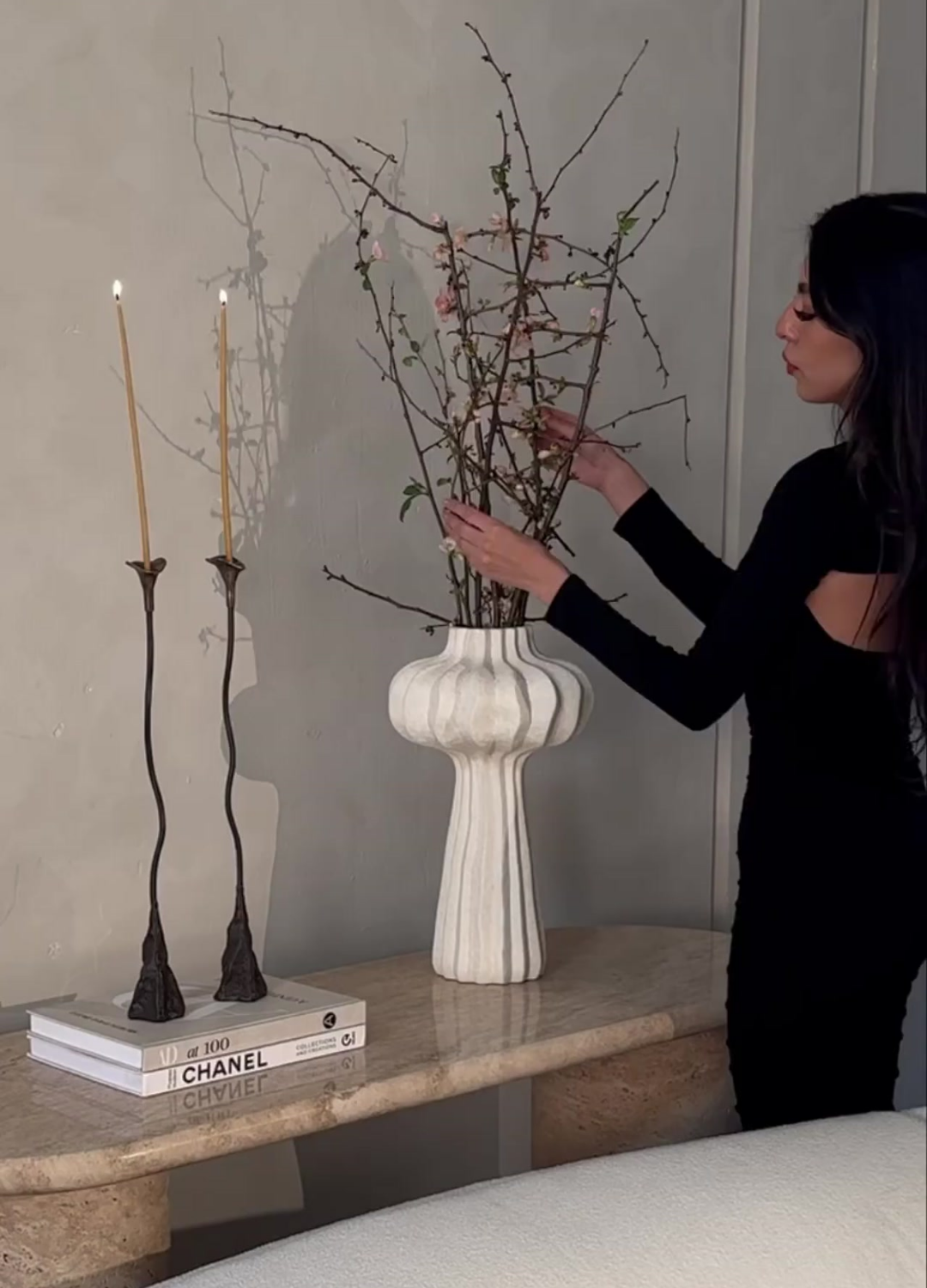 The arrival of summertime calls for embracing the innate beauty nature has to offer. When outside, we are inspired by the allure of varying silhouettes, colors and charm often seen in our outdoor spaces. Flowering plants, earthy branches and unique shapes often remind us of the impact nature bestows upon us, connecting us to the world and our environment.
Just as this is visualized outdoors, the presence of these elements shall not solely be confined to existing outside, and when brought into your home, creates an aura that permeates through the entirety of your home.
Depending on the area of your house you are revitalizing, natural elements can be a key focus when it comes to summer decor. Bringing fresh or faux summer fruit atop your island, or fresh flowers and dried branches within a timeless vase, will add those seasonal accents to create a vibrant focal point. Place your vessel atop your coffee table or entryway table as a central focal point, and adorn it with summer flowers, such as peonies, roses, hydrangeas or ranunculus - the more, the merrier!
Vases like our Loretta Vase, Terra Vessel and Il Giro Stacking Vase, look exceptional when paired with dried pampas grass, flowers and long, earthy branches for an intriguing pop of natural beauty. Learn more about our entire collection of charming vases on our site.
Switch Out Your Centerpieces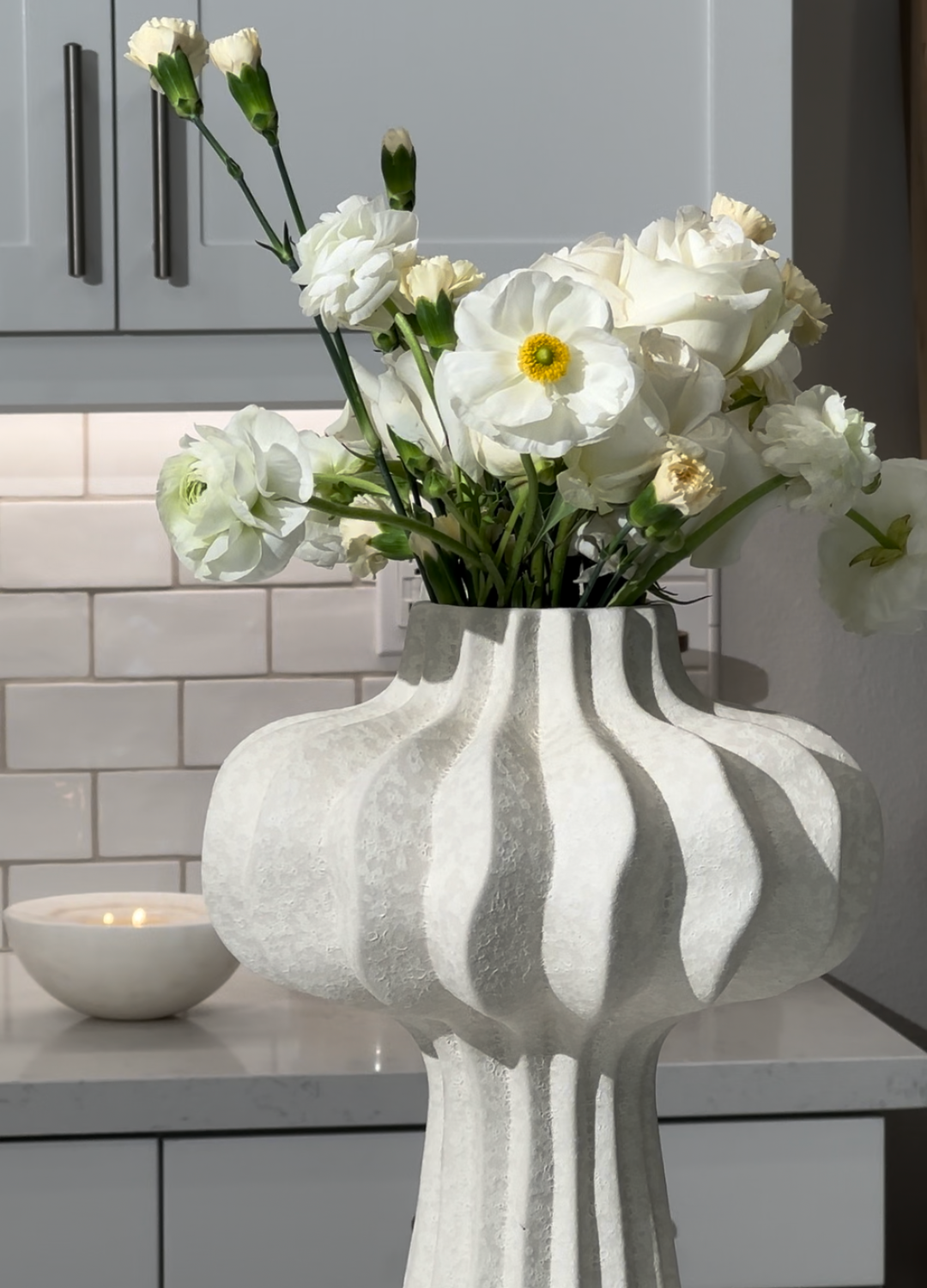 Our homes, quite like the seasons, demands refreshment and renewal. A major part of summer refresh is to store away your spring decor, and bring in your summertime elements. Alternate your existing centerpieces for choices that have summery vibes. Vases with beautiful flowers, large statement candles, or bowls filled with fruit are all excellent options to have your table looking and feeling like a summer getaway.
There's nothing that embodies the spirit of summer quite like the perfect centerpiece. Whether it be for your coffee table or dining room table, effortless summer decorating is a breeze with the right centerpiece.
See our vases for the perfect home for summer blossoms, or our Marble Footed Bowl, for a beautiful and versatile way to hold fruit and other summer essentials.
Get Ready To Entertain Guests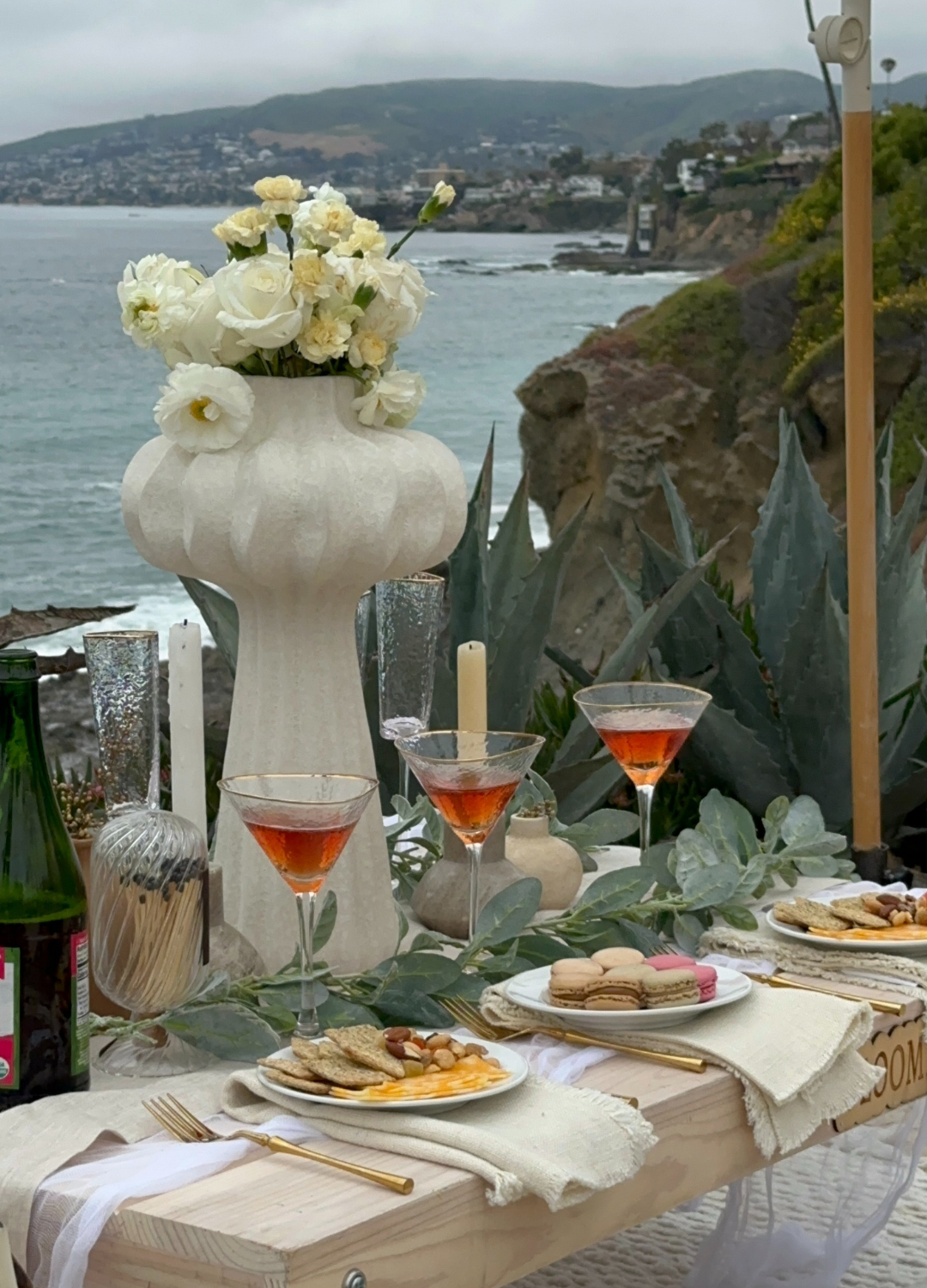 With the weather being so warm and light, dining al fresco or hosting a cocktail dinner party is a must for the summertime. This summer is about savoring the opulence of lavish dining experiences, accompanied by family and friends.
Being prepared for all of your hosting needs is tremendously essential and will benefit the outcome of your entertaining. Pretty glassware, luxurious tableware, and dining essentials are all vital details for making a superb party. However, don't overlook each intricate detail, such as centerpieces and candles, as every aspect is key to a wonderful time.
Another great tip is to rearrange your furniture so that it is suitable for movement and conversation. The best way to assure this is to have your chairs facing one another and the tables being far enough for legroom. Remember, hosting is not only about sharing your favorite recipes and beverages, but also creating an atmosphere that fosters conversations and connections - this will truly make a memorable night or day.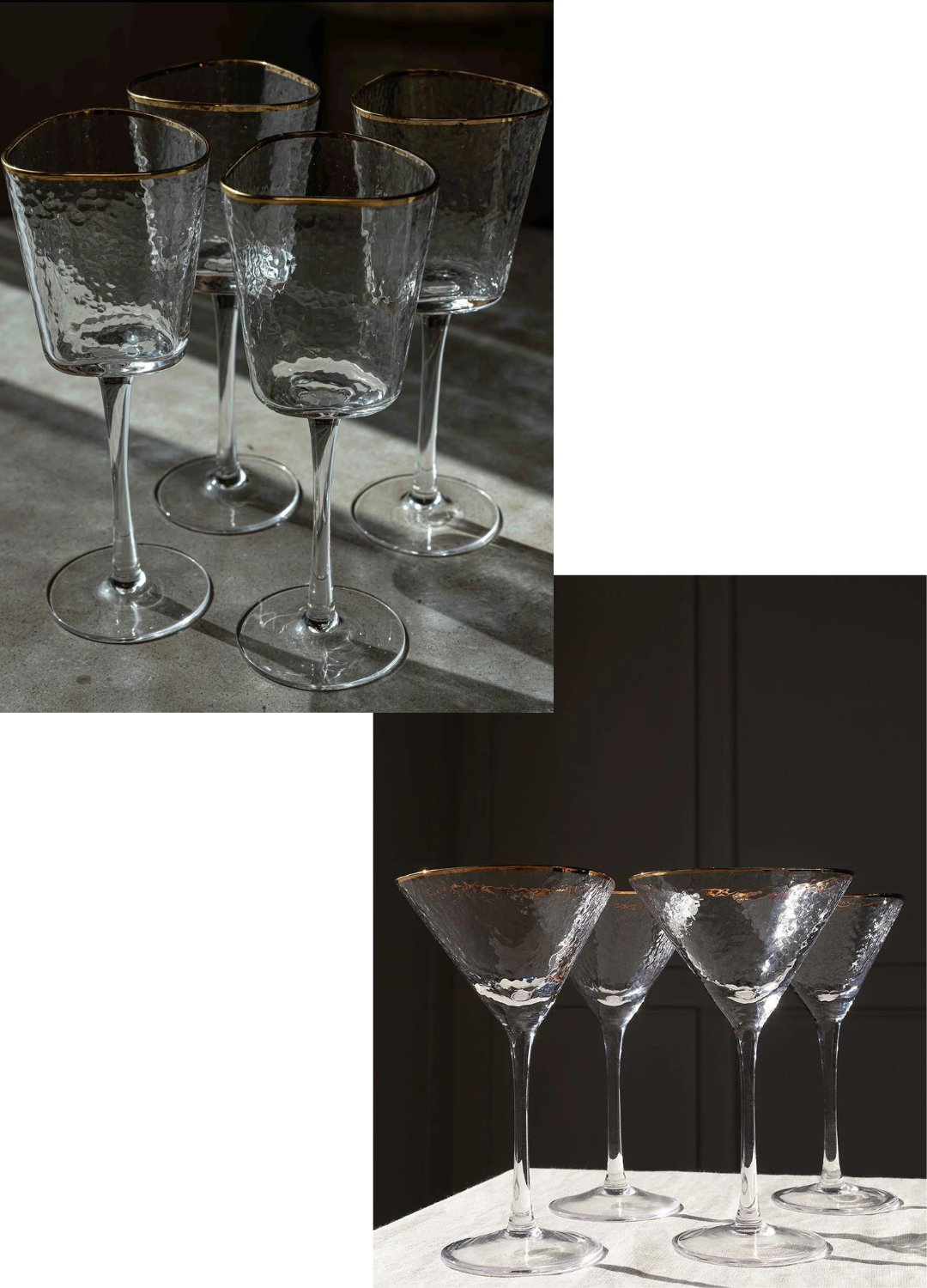 Our Roma Collection is a must for entertaining guests and adorning your bar cart. Dazzling textured glass with an opulent gold rim, this collection will have your guests, and yourself, feeling grand. For more luxurious dinner essentials, see our dinnerware to add that elevated touch to your special occasion.
Surround Your Home With Summer Scents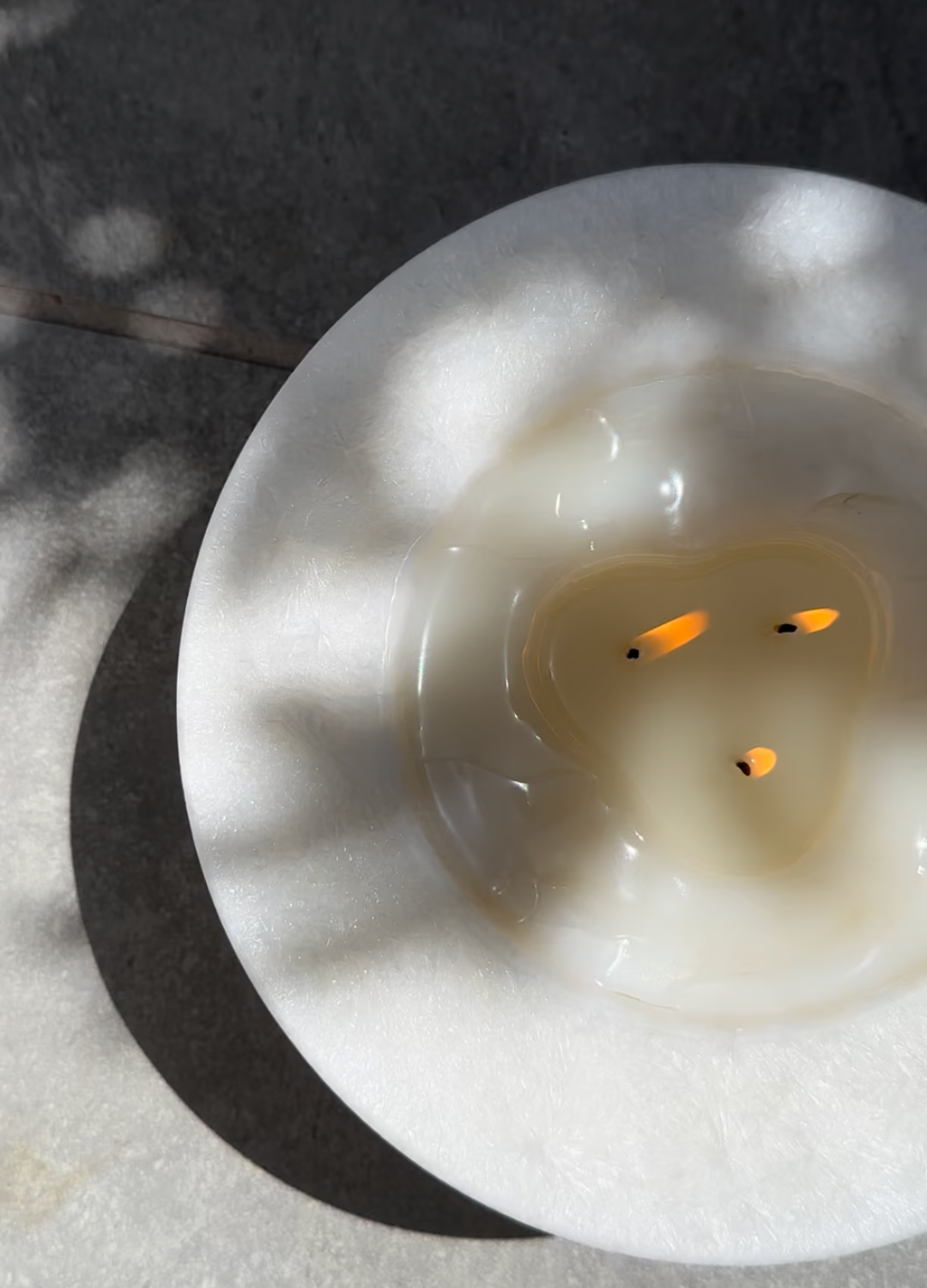 What can be better than to fill your abode with the sensational scents of the summer?
Candles with fresh, earthy or floral fragrances will make a huge difference in the aura of your home. Scents hold the ability to evoke emotions, awaken memories and create a peaceful and serene ambience. The combination of distinctive aroma and graceful aesthetic makes for an enchanting touch to any room within your home.
In recognition of this truth, we offer the Crystal Candle, available in three sizes, to stimulate this charming effect. The beautiful scent of white tea ginger will have your summer home decor feeling complete.
If you're searching for a longer-lasting scent to enjoy beyond summertime, try our Bel-Air Diffuser, paired with the White Tea Diffuser Oil, crafted to emulate our customer-adored Crystal Candle.
Art Adds Character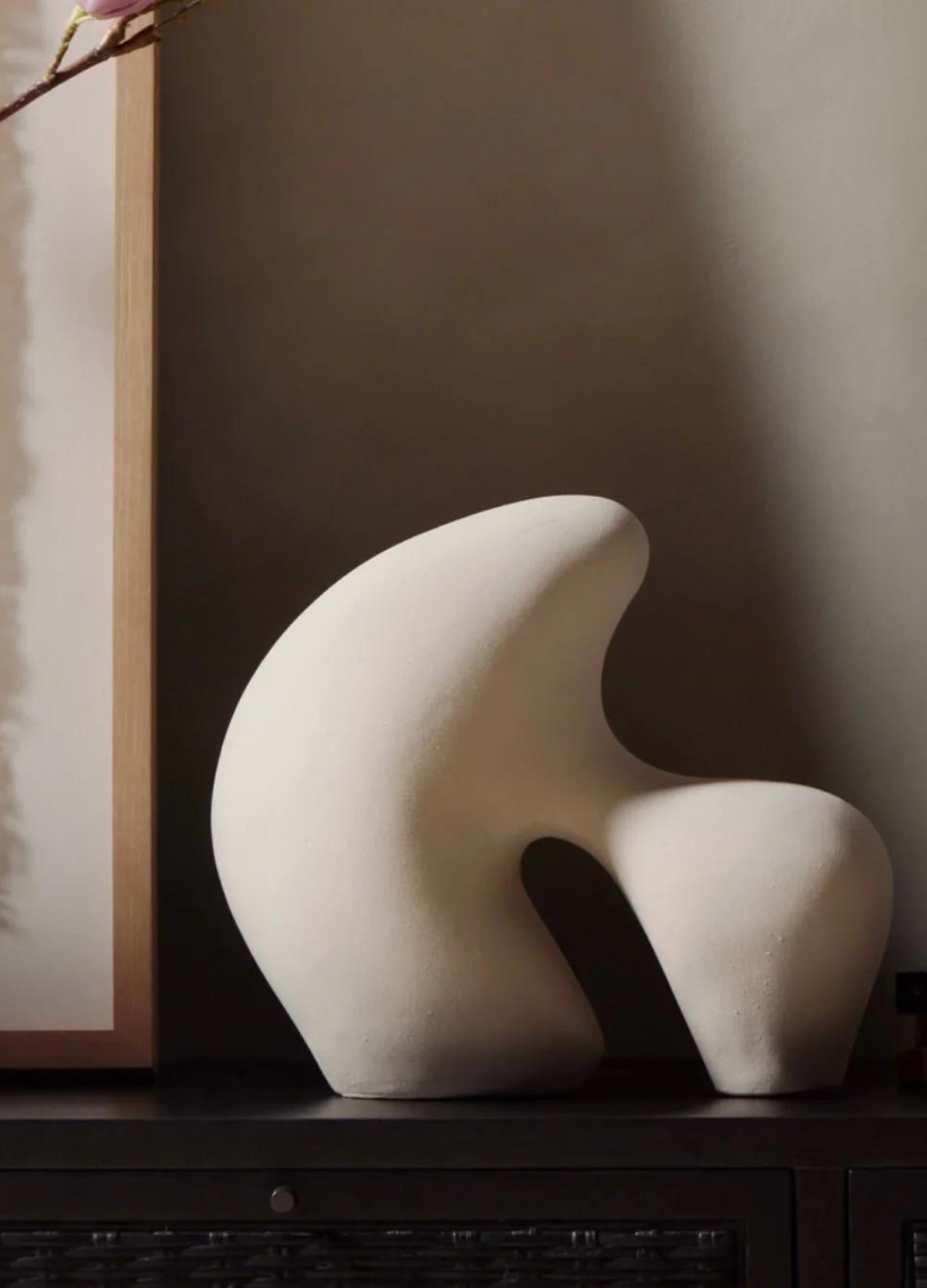 The beauty encapsulated within art fulfills more than just a decorative purpose, as it is the expression of our character and individuality. By using art to decorate our home, we are infusing personality and creativity effortlessly throughout our space, developing a home that we are consistently energized by.
Embrace the power of art, by adding stunning art pieces like sculptures, statement prints, and paintings to any room within your house. A sculpture atop your coffee table or pedestal, or a print over your sofa adds visual intrigue. Whether used as living room decor or as solitary styling pieces, artwork is an impactful way to add bright colors or accent hues within your decor and to offset any bare wall color.
Throughout the summertime, new artwork becomes ideal for invigorating our spaces, bringing a breath of life and a beautiful space that transcends ordinary aesthetics.
Explore our canvas prints and sculptures to discover your perfect art form.
While the weather shines bright and warms our homes, allow these summer decorating ideas to stir your creativity, establishing a haven that is as vibrant as the season. Your seasonal decorating should be more than a reflection of the time of year, but one that brings you comfort in your own home, all year round.
A gentle and bright color scheme, a touch of summer greenery, and the experience of the outdoors, all come together to form your perfect space.
With these summer decor ideas, we hope that you are inspired to create a space that welcomes the new season with open arms. We wish you a happy summer filled with exciting memories shared and created with those you hold close.