A home is not merely a place to live, as it is an embodiment and representation of our essence. Within its walls and through every aspect, is the opportunity to express our individuality and tell a story, represented by the personal belongings we choose to invite inside.
In the pursuit of creating your dream abode, unlocking the potential of your home starts with knowing your home decor style. Through detail, function and aesthetic, every inch of your space should resonate with who you are and what you value. Your home should be a haven that speaks to you, your personality and your character in a way that aligns with your everyday wants and needs.
This journey, which can be both exhilarating and daunting, is one that takes precedence in creating the home you've always desired. What we choose to surround ourselves with impacts our life, in ways that are unimaginable.
With this in mind, we've gathered a few tips to help you better understand and determine your interior decorating style. We hope you feel inspired and compelled to build your own space that speaks to you with beautifully curated, statement pieces and accessories.
Take Note Of What You Have
When designating an interior design style and contemplating what will work in your home, take note of the pieces and elements that currently exist within your space. This can especially be helpful if you're looking to update specific areas of your home, wanting to slowly swap out your current decor accessories or furniture pieces, or if you are working with a fixed budget.
See which elements, colors, shapes and materials work together and what pieces you tend to gravitate towards. Focus on which pieces are essential for your space and how their function brings purpose to your decor. This will allow you to grasp a better understanding of the styles in which resonate with your goals and aesthetic.
When you feel that you have deciphered which pieces are necessary for your home, conduct some research on which interior design styles your current elements fit within.
Learn What You Do or Don't Like
Discovering your decor style requires an understanding of what you like and dislike. This may lie within your existing decor and elements, objects you unearth within your surroundings, or interior designs that either deviate or align with your desired look.
Whether you dislike a specific furniture style or have a non-negotiable material you want in your home, the basis of this knowledge will better help you simplify the process of your search, allowing for a seamless journey of designating a decor style.
Create A Moodboard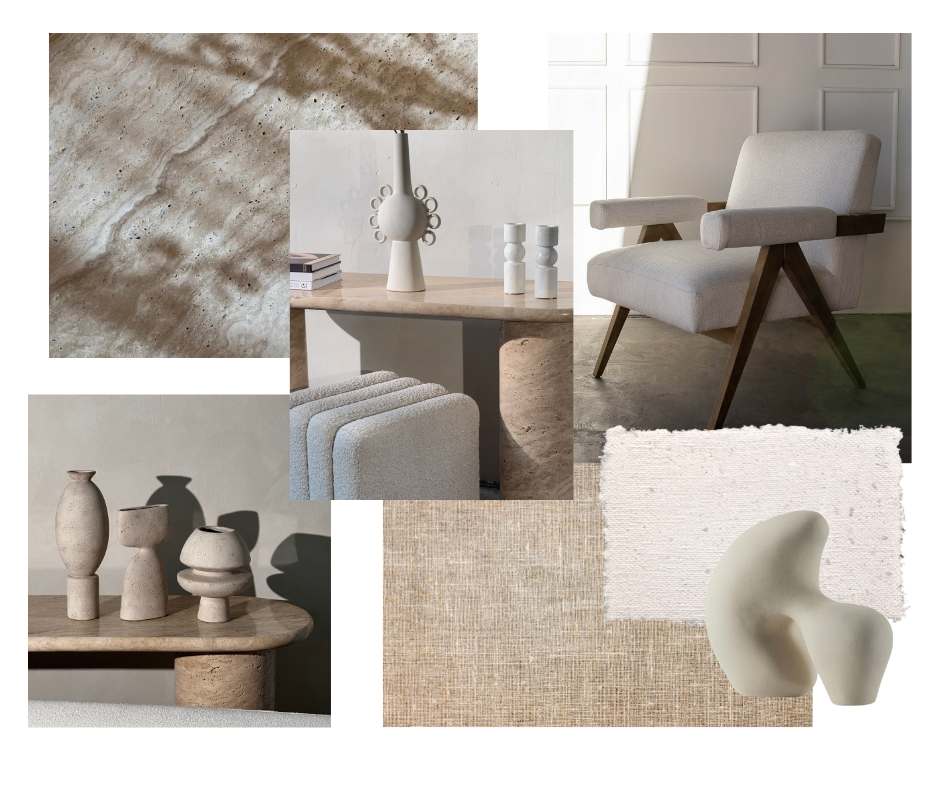 If you're one that seeks inspiration within various realms of life, always finding the interconnectedness between differing elements and structures, than this tip holds immense value for you!
Gather all of your inspiration and decor favorites, taking clippings of the unique objects that catch your eye, and build out a moodboard. Take influences from art, history, nature, fashion, travel, movies, museums, buildings, or any other outlet that provides interior design inspiration. Make note of the fabrics, materials, colors, themes and symbols you find that you can visualize within your home, and see how they impact your emotions and senses.
Building a Pinterest board, researching online, or flipping through magazines for specific designs and styles you adore is a great way to get creative, stay organized and be less likely to feel overwhelmed, as you'll have a concise place of reference to look back upon throughout the entire process and can easily interchange your board as you go along.
Utilize Your Own Personal Style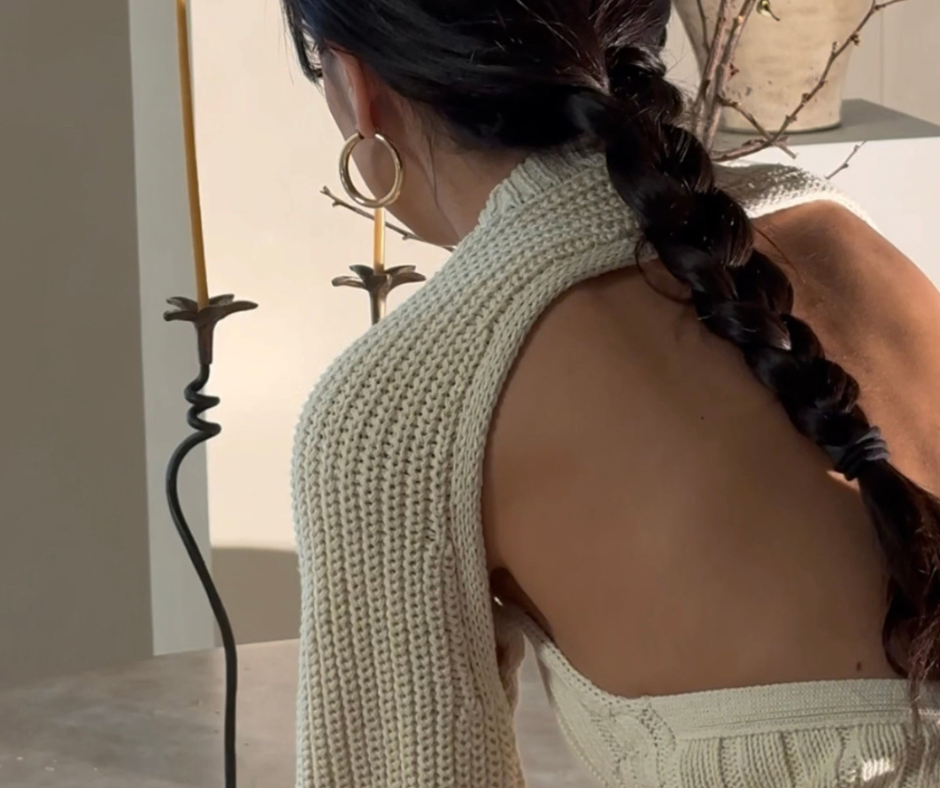 Quite like knowing your favorite blouse or pair of shoes, discovering your decorating style can be achieved by reflecting upon your personal style. The choices we make in how we dress ourselves speaks volumes about our preferences, interests, and the influences that shape our lives.
Using your own distinctive style as guidance for home decorating can be a catapulting force that ultimately shapes our design styles and solidifies our decor choices. Take a look at your clothing, the colors, the style, the materials, the textures, and see how these elements come together to create your ideal look. Keep note of what pieces you repeat, what you gravitate towards, what pieces bring you comfort or what qualities stand out to you. Ask yourself "Is it timeless?", "Is it bold?", "Is it unique?", and allow your findings to be the answers to your own home contemplations.
Your home decor style will translate your own unique style, and vise versa. This harmonious connection permeates every corner of your home, fostering balance, comfort, fun, and a bright perspective.
Educate Yourself On Various Home Decor Styles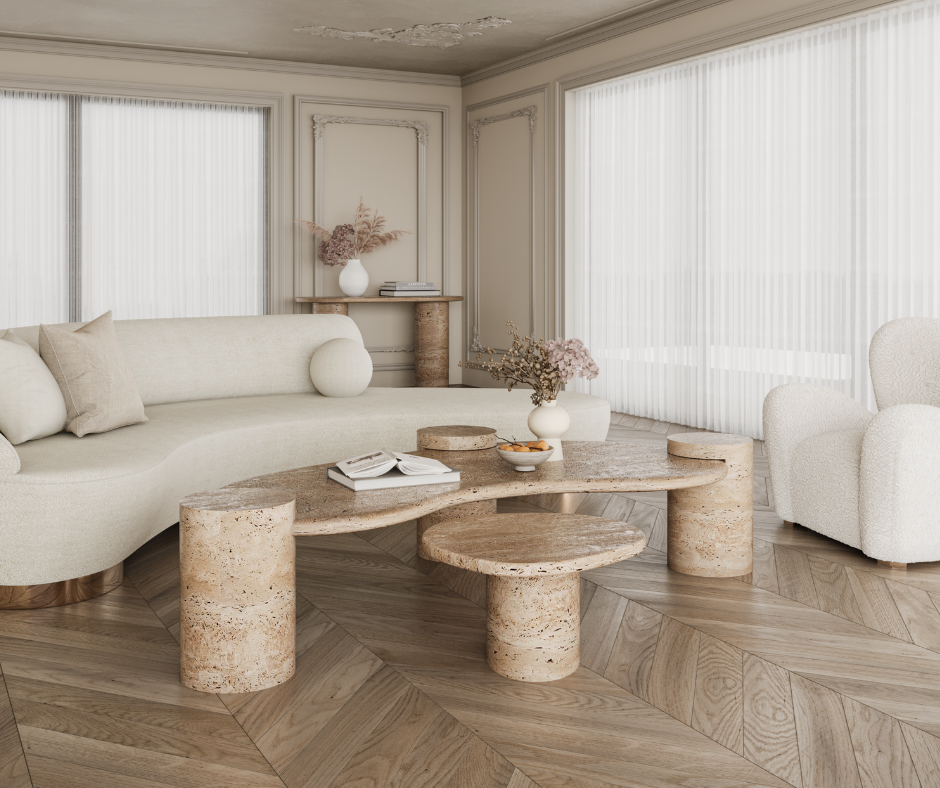 Whether you're decorating your home for the first time, redesigning specific rooms or looking to decorate with a new style, grasp a better understanding of the particular style, or styles, in which best suits you. In the world of interior design, there is a vast surplus of design styles to choose from, therefore knowing what is commonly featured or what to expect within each is essential for gaging your perfect style.
Conduct research on and discover the styles in which you feel pulled towards, seeking out the characteristics that make them unique for their specific category. Understand the different elements and features that are customary for each.
Amidst the vast selection of styles within the realm of modern interior design, prominent and classic ones that are frequently heard of are Traditional, Midcentury Modern, Modern Farmhouse Style, Minimalism, Scandinavian or Industrial.
As we recognize and value the many other styles to choose from, Bellari Home is most notably known for showcasing an organic feeling, earthy charm, and neutral color palette. We are consistently inspired by the attributes and aura of Wabi Sabi and Japandi interior design styles, creating a space that is rich in aesthetic, emotion and storytelling.
So what does each decorating style entail?
Wabi Sabi
Wabi Sabi design is based on the Japanese philosophy that nothing is perfect, permanent or complete, ultimately embracing the beauty of the raw nature of elements, materials and shapes. You'll find an example of this in the organic designs of furniture pieces, accessories and overall home aesthetic, often showcasing unfinished edges, natural materials like wood or stone, or asymmetrical and curved lines.
Japandi
Japandi design is the fusion between Japanese and Scandinavian styles, which embraces a minimalist, clean and earthy feeling. Japandi interior design style combines the contentment and simplicity of Wabi Sabi philosophy and the coziness and comfort of Scandi interior design style. Through this style, you will see the maintenance of clean lines, neutral colors and elements, functional interiors, and bright spaces.
Avoid Directly Copying Your Inspiration
Throughout the quest for discovering the perfect home decor, seeking inspiration becomes a crucial part of the process. If you plan on utilizing visual influences, such as photographs pulled from interior design magazines or images found on Pinterest, stray away from directly copying your inspiration, in order to create a space that is uniquely your own style.
For example, if you are researching a Wabi Sabi home and come across an image of a living or dining room that is captivating, be mindful of which details speak to you. Are you drawn to the furniture, or inspired by the paint colors? What textures and fabrics are being used? What silhouettes are common in the image? What ambience is being showcased here? What patterns remain consistent?
When you take into account all of the varying components of the image itself, you can comprehend the key features of the design style, and make your space your own without needing to directly emulate the room itself.
Take In New Surroundings
Creativity emerges from experiencing an assortment of new surroundings. Traveling to new places, enjoying the outdoors, or reexamining a familiar space through a new lens, can offer a fresh perspective when taking in the beauty of what you are encompassed by.
Reflecting upon the organic shapes and designs you find among your travels will inspire your decorating style. An invaluable piece of advice is to capture photographs of your findings to serve as references when you start creating a design plan.
Know That It's Okay To Mix & Match
Although it may be generally preferred to feature just one style within your space, know that it is acceptable to mix and match your decor styles if done in a functional and tactile way! It can be best to stay within a few varying styles, as anything more than this can cause visual frustration or a cluttered atmosphere.
Most people tend to mix at least 2 or 3 styles, so don't feel as though you need to contain yourself to a single style.
Without creating an overwhelming space filled with an abundance of different styles, find the common threads between the styles you do love. This can pertain to color palettes, fabrics, and silhouettes.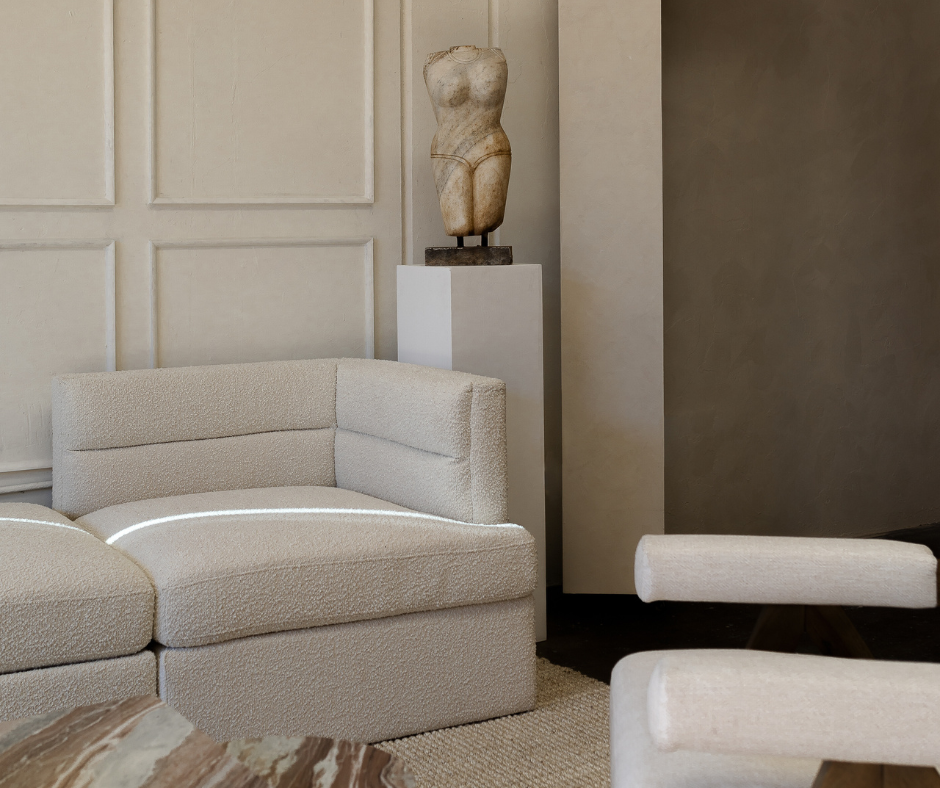 With these tips, we aim to guide you on the right track of designing your perfect house, without feeling as though this is a daunting task. We understand the importance of building a home that is not only representative of your own personal design style, but one that allows you to feel comfortable, relaxed and at peace all the time.
Remember that you don't have to work with only one style, as your own personal decorating style can be achieved through an accumulation of a few. May your journey of creating your ideal abode be imbued with simplicity and delight.