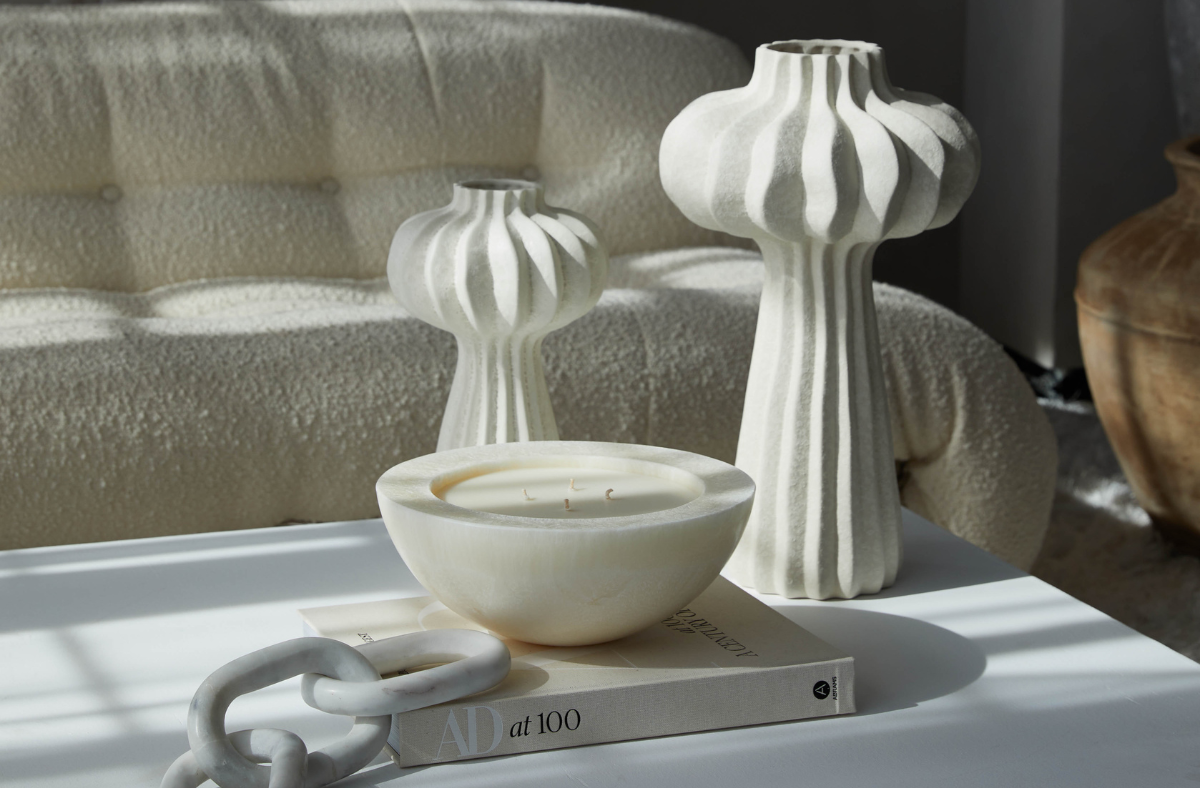 When decorating a home, we often ask ourselves "what elements should be our key focus to making our space really feel like a cohesive home?" And to answer this, we are here to tell you that while each part plays a role in forming your home into a haven you enjoy for its function, comfort and appeal, creating balance, interest and an overall ambiance is essential to fully achieve a space that feels as charming as it appears. And what is the best way to go about this? A simple answer – by incorporating varying textures into your design.
Our surroundings are a strong influence on our emotions, especially one's that we are consistently existing within. Colors, patterns and textures affect our moods with their ability to entice our senses. Styling a space with textural home decor makes for an environment that is warm and dimensional, and is a great way to assure your home is complete in every aspect.
If you're wondering how and why you should add texture into your home, follow along, as we breakdown what to expect and what you will gain when adding various textures into your space, as well as which textures are the most stylish to have in your home.
Why You Should Add Texture To Your Living Space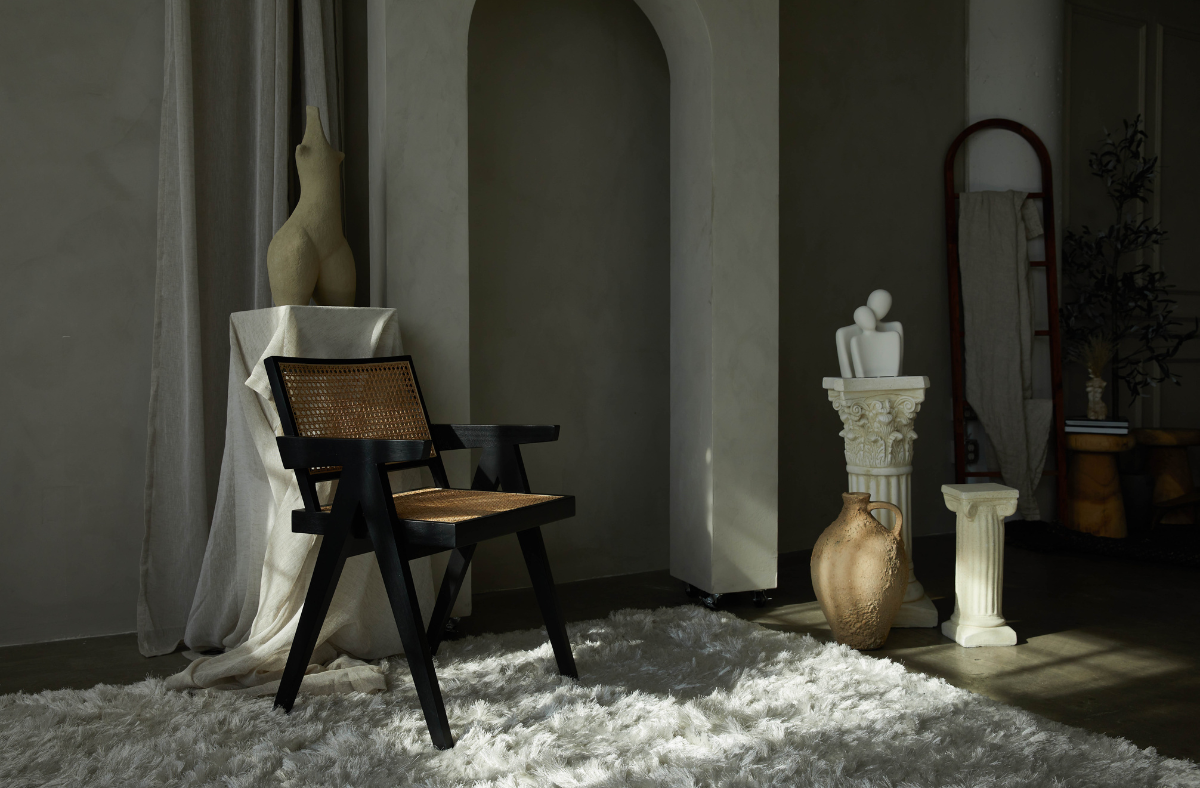 As mentioned, the way our home is adorned can often alter the way we feel, specifically as a result of what elements are prevalent within our space. Texture is quite an important feature to implement into your design plan, as it can further provoke particular emotions within a room and take the look of an entire space to elevated heights. It not only changes the way a room feels, but alters how it visually appears, inviting a sense of comfort and multi-dimension. For example, layering wood and terracotta together can incite a rustic and earthy touch, that generates a relaxing and cozy aura, benefiting your emotions in positive ways.
When it comes to designing a home, often times texture can be overlooked, as other elements like wall colors and color palettes tend to be the main focus, since they involve tremendous decision making. However, designing your home and layering with copious textures, whether that be with a throw rug, accessories or furniture, is essential to bringing new life and character to the room, and to avoid the space seeming dull or flat.
Deciding which textures can be immense, as there are so many options to choose from, fortunately, we have narrowed a few of the trendiest to feature within your home.
Which Textures Are Trending Within Interior Design?
Personalizing your decor is an individual journey, as you want to fuse your interests and identity into your aesthetic. You may want to locate pieces that are aligned with your home decor goals or choose objects that fill a specific purpose within your space. While this may be the case, it can also be a helpful head start to designate what textures are the most prominent and trending within interior design.
With countless textures and textiles circling within the design world, a few standout when it comes to applying visual texture into your home, including travertine, marble, wood, and boucle, as they create depth, warmth and focal interest, and can easily be found in a variety of decor options. Follow along as we ponder these favored elements to include in your space.
Let's Talk Travertine
So, what is travertine? While we have dived deep into the trend of travertine, we'd like to break down a few key attributes as to why this material is here to stay. Travertine is a type of natural limestone, formed by mineral deposits made from hot springs. Typically, it is found in rusty-brown, cream and tan hues with a fibrous or porous appearance. The appeal of travertine is its subtle earthy-tones and soft speckled texture, as well as its ability to be long-lasting and resilient to extreme damage and strong weather conditions.
As travertine ascends in popularity, it can be found in tremendous and minuscule designs, such as kitchen or bathroom flooring or modern coffee tables and accent pieces. Whichever form travertine takes, it invites a rigid, yet elegant touch of texture in a way that is not as traditional as marble or granite.
Marble Is A Must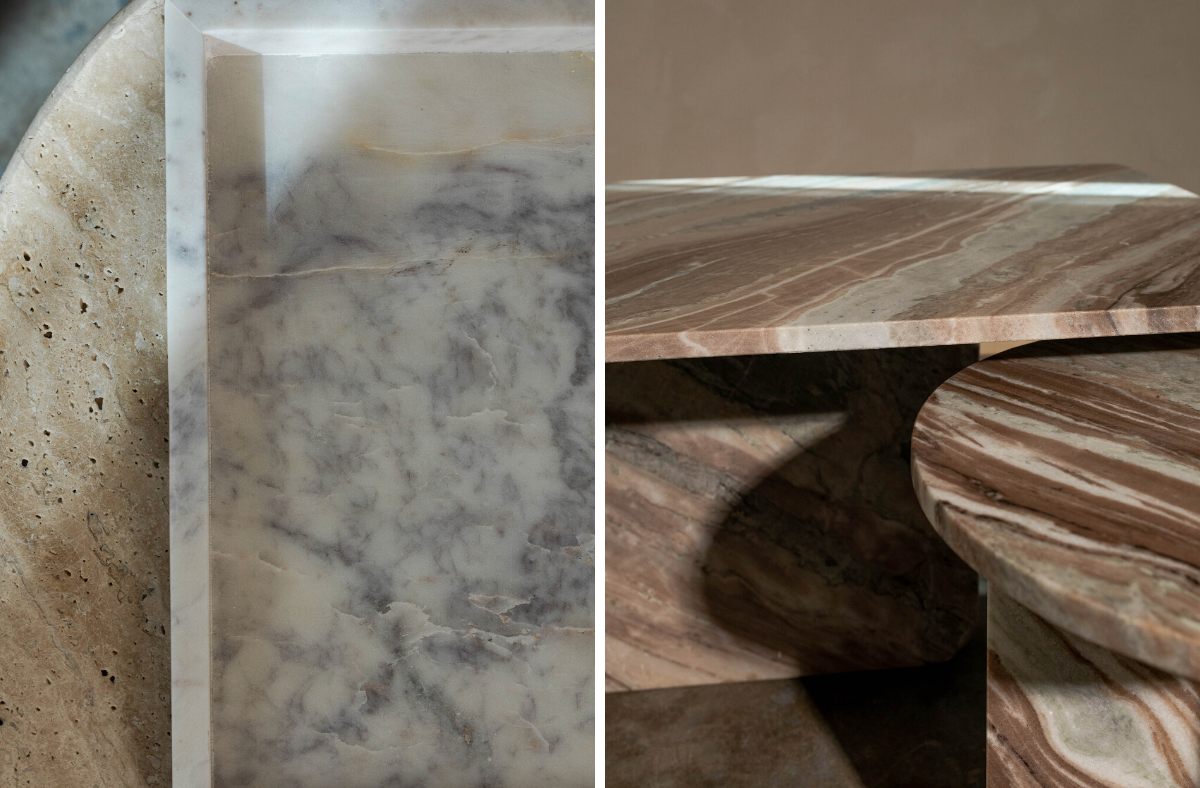 Let's uncover everything about marble! Marble is a metamorphic rock that is the result of the metamorphosis of many rocks undergoing various pressure and heat changes, including calcite, limestone, dolomite and serpentine. These metamorphic changes creates a significant appearance of distinct veining and rich pockets of contrasting hues. It is well sought-after, as marble has the ability to enhance a space with timeless luxury and has durability unlike many other materials. Known for its classic look of white and grey, marble can also be found in non-traditional, vibrant colors that will add an eccentric pop of color to your home.
Since marble is profoundly and inherently luxurious and textural, styling a space with marble comes easy, as it has the ability to transform the room in the blink of an eye.
See our Elevated Collection and Livella Marble Collection to find those special pieces to enhance your home.
Wondering About Wood?
From oak and mahogany to redwood and cedar, wood is a material that is commonly featured in many homes as it never goes out of style. With a substantial shift towards adding organic elements inspired by Nature within the home, also known as Biophilic design, and maintaining a down-to-earth atmosphere, wood furnishings are often sustainably crafted pieces that can easily exist within any abode and have consistently remained relevant over time.
Versatility and resilience are key features that surround the significance of decorating with wood decor, since it can be located in a variety of shades, tints, and styles, and is long-lasting and needs hardly any aftercare or maintenance. Wood tends to carry more visual weight among other elements and generates a more rustic and organic feeling, mainly due to the variations of wood that can be found throughout Nature.
Bring A Touch Of Boucle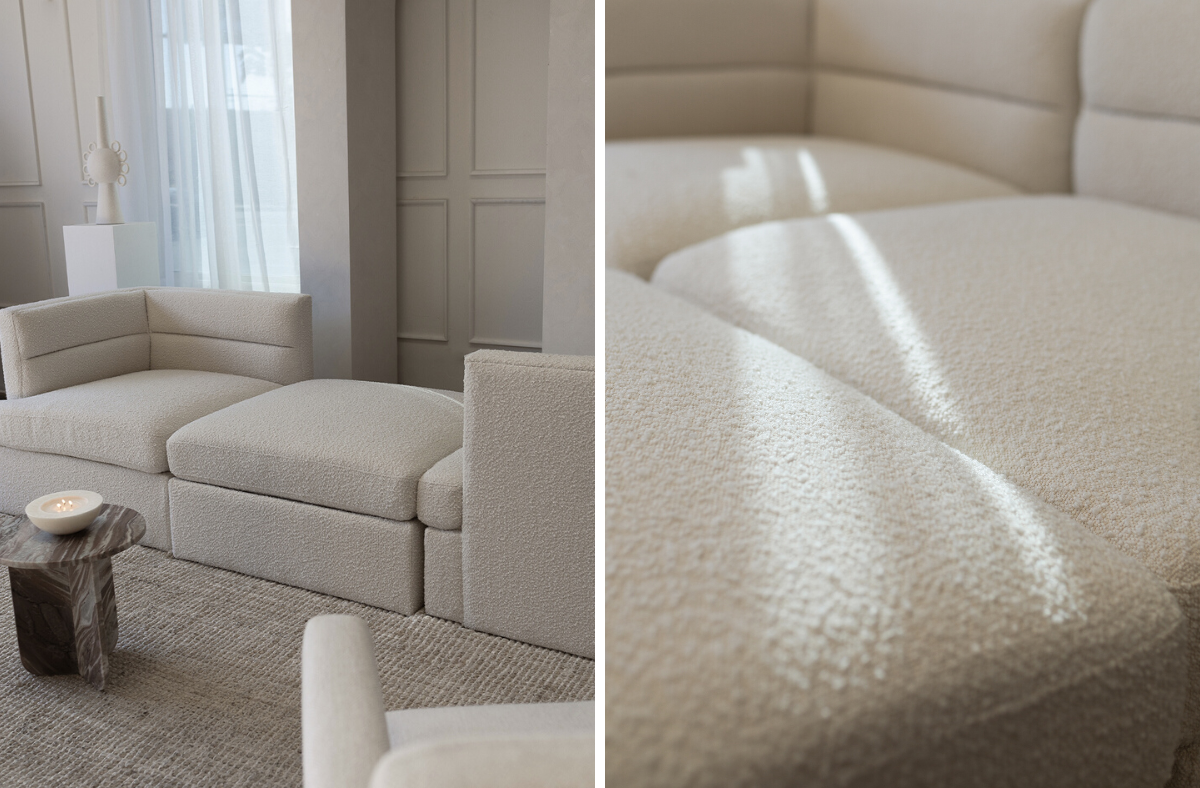 Stemming from the French term "boucle" meaning to "loop" or "curl", boucle fabric is the result of looped yarn, also known as boucle yarn, being woven into a single fabric. The fabric is produced from looped yarn of at least two strands, being spiraled together to create a loose yarn effect, appearing rugged and fleece-like. Boucle fabric is notably known to be crafted from wool, however, it now exists in an assortment of forms such as linen, silk, polyester, and cotton. From afar, boucle constructs a harmonious texture that is gentle on the eyes, and up close, has a unique looped quality that is soft to the touch.
Boucle, well-known for its ivory and cream color scheme and durable qualities, is an instant and effortless way to add texture into a space, functioning well within any decor style. Due to the adaptability of boucle fabric, you can find this brilliant textile in a surplus of forms, from sofas and accent chairs to pillows and throws. Textured furniture specifically is on the rise, as it is often the first item you see upon entering a room and provides immediate depth to the space, so adding a boucle sofa or accent chair is the most common way this fabric is seen throughout homes.
Subtle Ways To Add Texture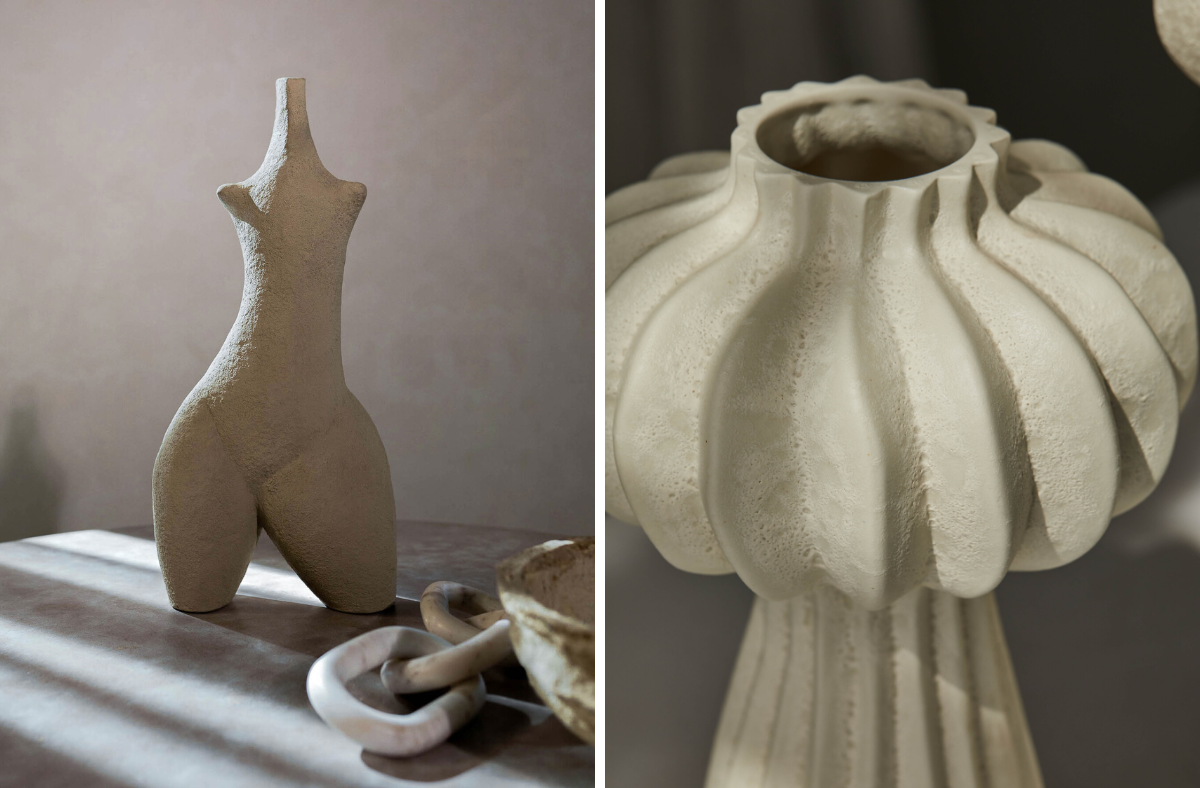 Committing to major decor pieces, like furniture and rugs, may not of interest to you at the current moment, however this doesn't necessarily mean that you cannot add textural elements to your space in an impactful and easy way. Statement objects like coffee tables and sofas inspire an eye-catching focal point, but sourcing pieces that incorporate your preferred materials are just as beneficial, as they can be easily moved around your home and will be purposeful within any room.
Candle holders crafted from luxurious marble or vases sculpted with terracotta can assist in creating the eye-catching depth you are aiming for. Intricate details make a difference when it comes to adding texture, so try not to exclude embracing texture within your accent pieces.
With this in mind, experience the beauty of artful objects with our range of textured elements to include in your home.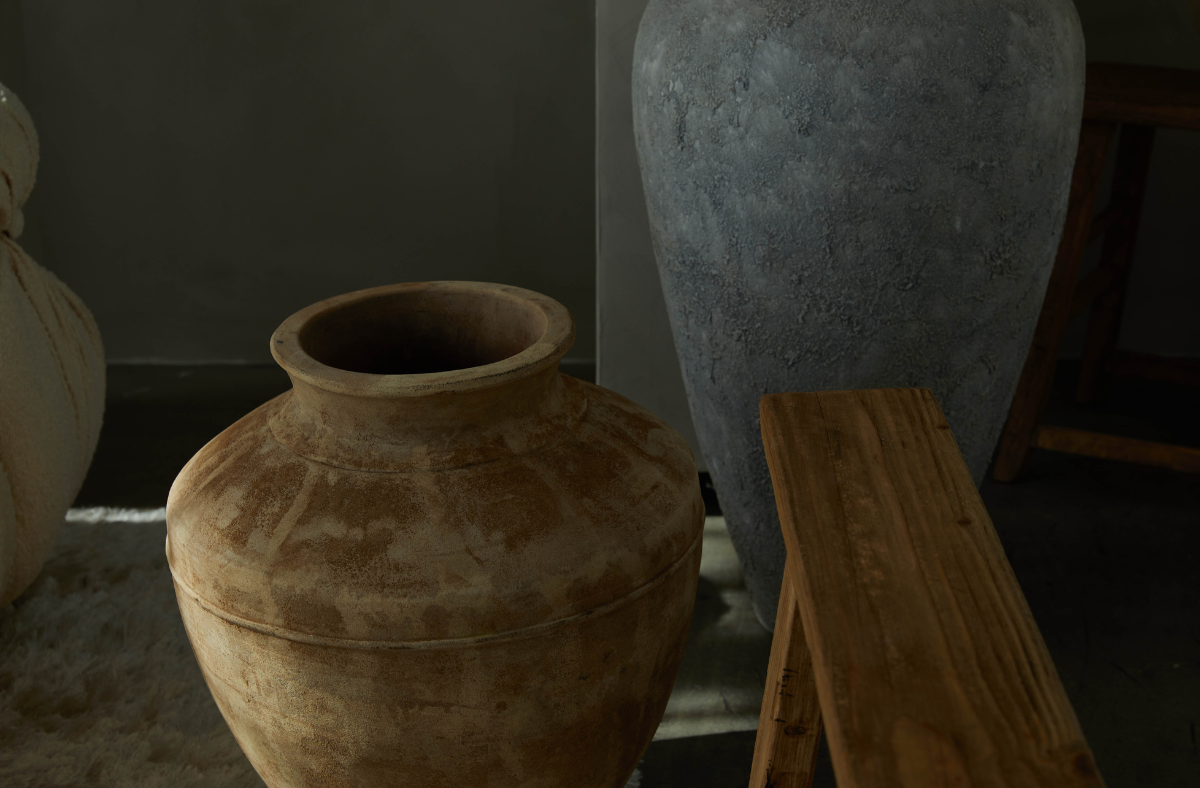 Texture's ability to transform a space from ordinary to extraordinary is reasoning as to why it is essential to apply specific elements to your home. When we have the opportunity to reflect on particular shapes and structures, we are transcended to a place that offers excitement and intrigue, as well as comfort and tranquility.
A fundamental idea to keep on top of mind while layering various textures and textiles is to stray from going overboard when mixing different materials. Try to decorate with 2 to 3 different textures within your home, as too much texture can appear overwhelming and evade from the balance you are looking for.
With styling a home comes many lessons of trial and error, but here at Bellari Home, we aim to provide you with insight on the upcoming trends to help inspire you to make the best decisions for you and your home.